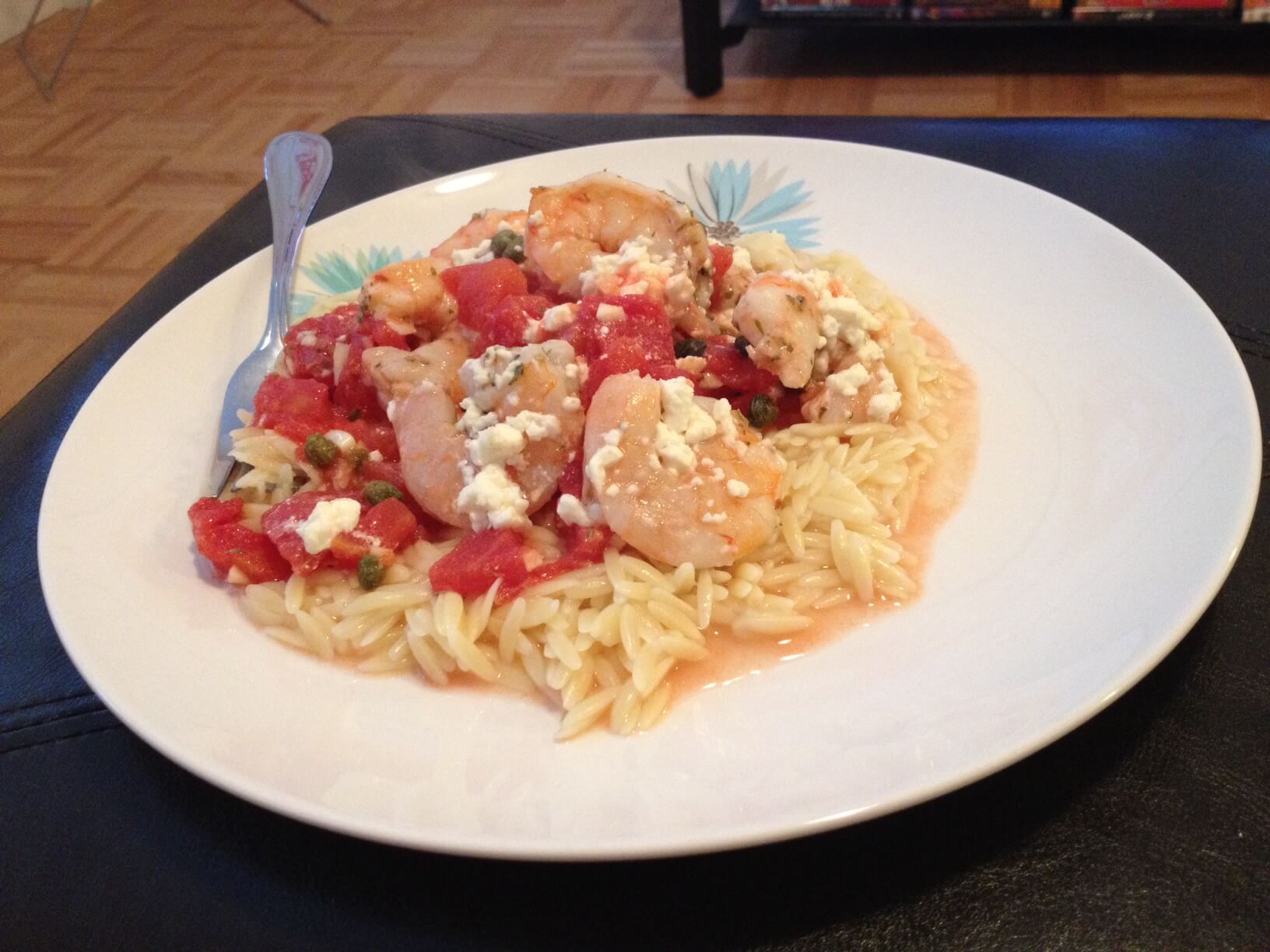 I have a small collection of cookbooks, and truth be told, they serve more as kitchen decoration than anything else. I decided it's because cooking from a cookbook is a gamble: you really have to trust the cookbook editor and publisher in order to guarantee a great recipe. I made some mediocre apple muffins a couple weeks ago from a cookbook, and I guarantee that if I had searched for the exact recipe online I would've found one with tons of notes in the comments and helpful tips on how to make those muffins stellar.
I do, however, have a cookbook that I know is incredible (I used to work for the publisher heeeeeey) and all about roasting: literally called All About Roasting. My hesitation in using it is that roasting, to me, seems super involved and time consuming. But I read through it slowly one blissful warm Saturday morning with a hot cup of coffee and found this incredible shrimp recipe. Turns out roasting doesn't always mean 4 hours in the oven.
On the menu:
Roasted shrimp with tomatoes, capers and feta
Serves 2
1/2 pound jumbo shrimp
3 Tbsp extra virgin olive oil
2 garlic cloves, minced
1/2 tsp dried oregano
1/4 tsp red pepper flakes
1 Tbsp vodka
Salt
One 14.5 oz can of diced tomatoes, or 1 3/4 cups of peeled, seeded, and diced fresh tomatoes
2 Tbsp capers, drained
1/2 cup feta cheese, crumbled
Preheat oven to 425 degrees.
In a large bowl, toss the shrimp with 2 Tbsp of olive oil, garlic, oregano, red pepper flakes, vodka, and a pinch of salt. Toss and coat and let marinade for 30 minutes at room temperature.
Spread the tomatoes in a shallow baking dish (I used a 8″ x 10″ Pyrex dish), drizzle with remaining Tbsp of olive oil, and sprinkle with capers. Arrange the shrimp on top of the tomatoes and pour extra marinade over the top.
Bake for 8 minutes, or until the shrimp are mostly pink. Using tongs, flip shrimp and cover with feta cheese. Bake for another 8 – 10 minutes or until shrimp are cooked through completely. Feta will be slightly melted.
Note: I served this over buttered orzo and it made a lovely weeknight meal with minimal effort. #Win.