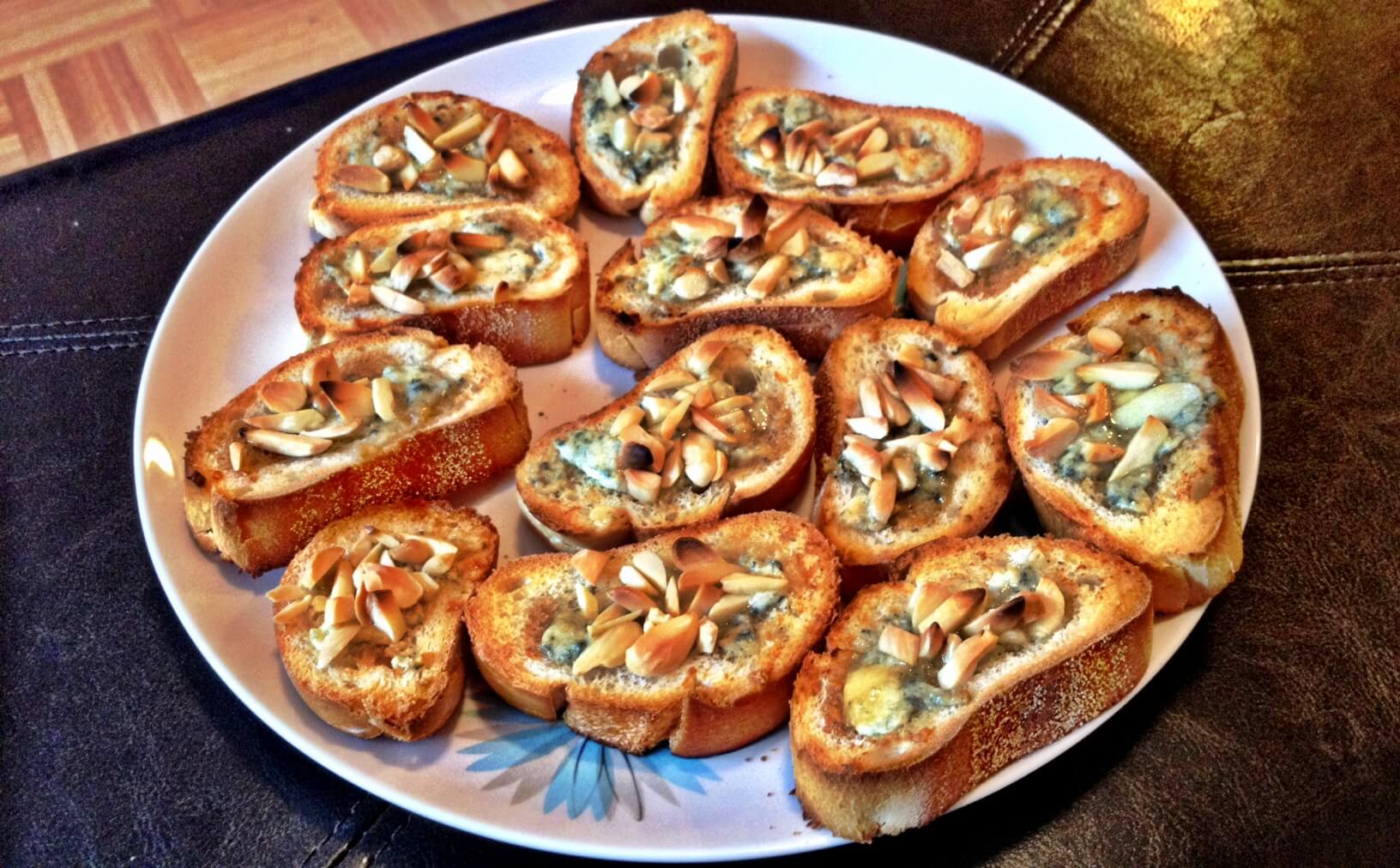 I'm gonna confess something to you guys: if ever I'm having people over for a meal or drinks or whatever, I will often scan my cupboards first to find out what I have to get rid of and then plan my menu around that. Now don't get me wrong, I'm not serving old deli meat and baking soda, but if I have asiago cheese that I don't know what to do with, or half a can of cashews that need to be eaten, I'm using 'em.
Case in point: last weekend's easy starter.
On the menu:
Crostini with blue cheese, honey, and toasted almonds
Serves 4
1 baguette, sliced into 1-inch thick rounds
1/2 cup crumbled blue cheese
3 Tbsp honey
1/2 cup sliced almonds
Place almonds in a skillet and heat over medium heat. Constantly shake the almonds over the heat until they are fragrant. Remove from heat.
Place baguette slices on a cookie sheet in one single layer. Sprinkle blue cheese on toast, drizzle honey, and top with almonds. Place cookie sheet under a pre-heated broiler for 3 minutes.