Hey remember how great it was to spend an extended weekend (or in my case, 10 days) doing nothing but stuffing your face and sleeping in and enjoying the snow from your warm snuggly couch with a cup of hot tea? I hope to carry that feeling all the way through New Year's and ring in 2011 plump and happy. It's a personal goal.
I realize I'm late with Thanksgiving recipes, but this next one (and tomorrow's) can be enjoyed all winter long. It's just comfort food, kids. No need to put a label on it.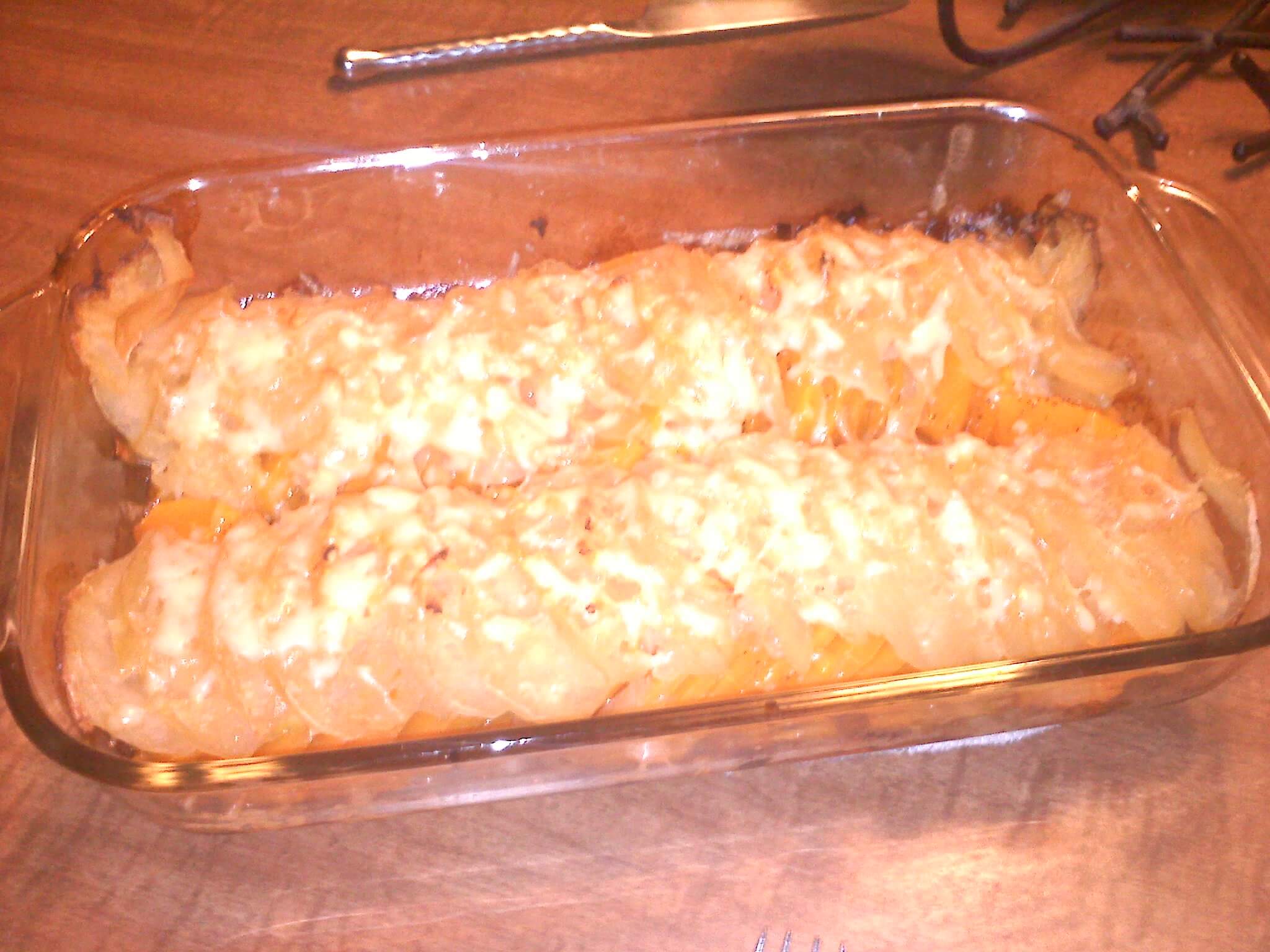 On the menu:
Butternut squash, leek, and apple gratin
Adapted from Martha Stewart
Serves 5
3 small leeks, white part only (tough outer skin removed), halved and thinly sliced
3 large Granny Smith apples, halved, cored, and sliced 1/2 inch thick slices
1 medium sized butternut squash, peeled, cored, and sliced into 1/8 inch slices
1 Tbsp olive oil
1/4 cup white wine
Salt and pepper to taste
1/2 tsp ground sage
1/2 cup parmesan cheese, grated
Preheat oven to 350. Heat olive oil in a small skillet over medium heat. Add leeks and 2 Tbsp of water, and sautee 3-4 minutes. Add white wine and sage, and cook 5-7 minutes until the wine has reduced by half. Remove from heat.
In a shallow baking dish, layer the butternut squash in one overlapping layer. Salt and pepper. Layer leeks over the top of the squash. Layer apples on top of the leeks. Cover dish tightly with aluminum foil. Bake for 45 minutes at 350. Raise heat to 450, remove the foil, sprinkle cheese on top and bake for 10 minutes until bubbling.