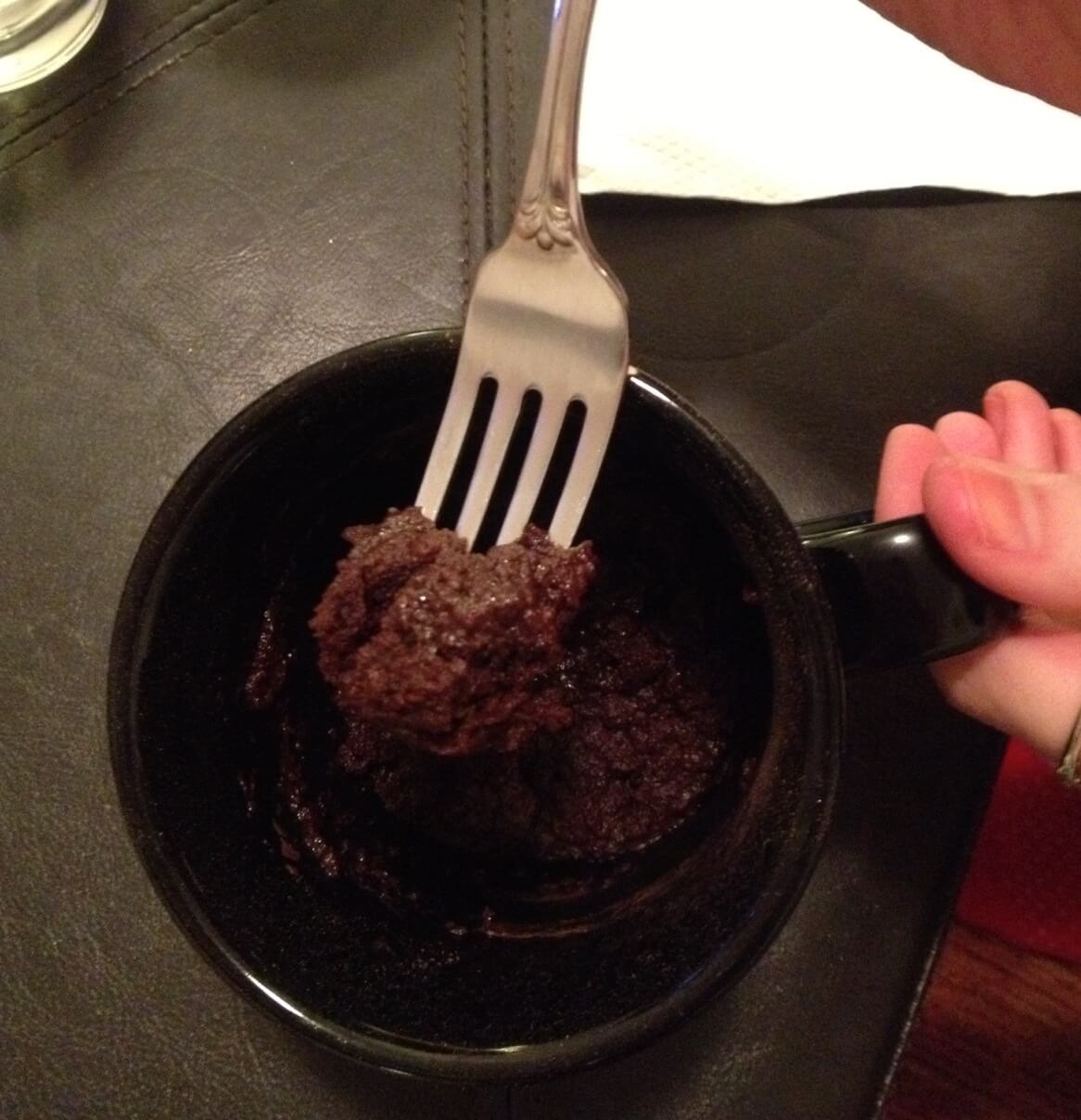 Do you ever REALLY want a brownie, but the thought of baking up a whole batch is just exhausting? Plus you don't want the temptation of a huge plate of brownies sitting in your kitchen, begging you to eat the entire lot? Well then have I got the answer for you… a brownie you can make in ONE MINUTE in a MUG in your MICROWAVE. You're welcome.
On the menu:
One mug brownie
Serves 1
4 Tbsp flour
4 Tbsp sugar
2 Tbsp unsweetened cocoa powder
Pinch of salt
2 Tbsp vegetable oil
2 Tbsp water
In a regular sized mug, stir together the flour, sugar, cocoa powder, and salt. Add vegetable oil and water and stir until completely combined, no lumps. Put the mug in the microwave and cook on high for one minute. Since microwaves vary, you may need 10 – 15 seconds more. The center of the brownie should still be a tiny bit undercooked.
Let cool for a few minutes. Devour.