I have a confession to make: I'm a little bit of a food snob when it comes to certain things (no Prego EVER, Bisquick? Uh uh, Aunt Jemima go home), and a total lazy butt when it comes to others (Ortega fajita seasoning YUM, Twinkies and Twix? ok!, Stouffer's vegetable lasagna helloooo lover). So when a friend from work sent me a recipe that involved Pillsbury crescent roll dough, I scoffed for .2 seconds and then I drooled a little.
Oh, come on, we all drool.
I made this ridiculously quick and easy cheesecake pie for The BF and his roommates (who got mad at me because they apparently have this weird hangup about not eating junk food every day) and in a matter of hours half the pan was gone. Success.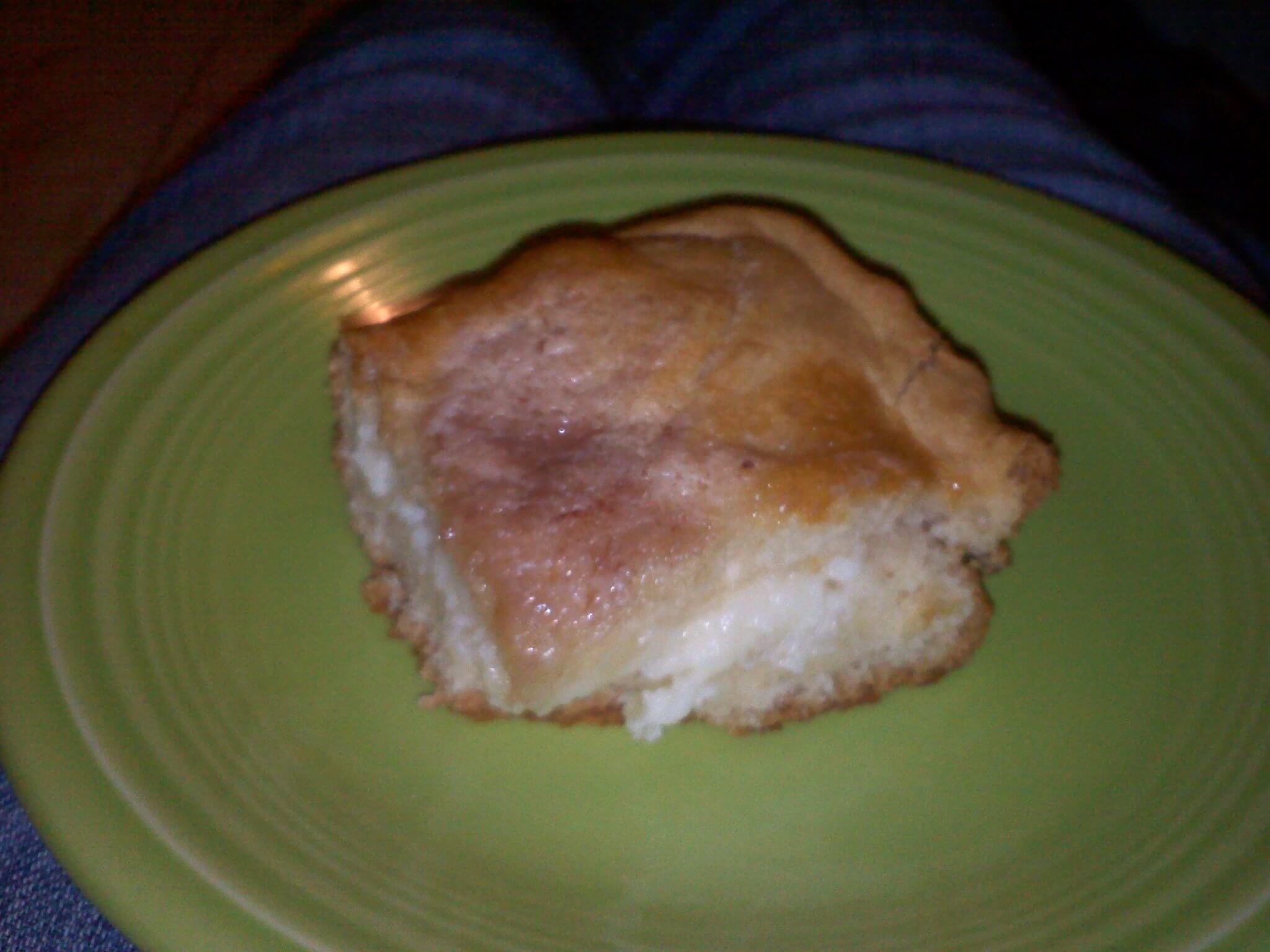 On the menu:
Sopapilla Cheesecake Pie
2 (8 oz.) packages cream cheese, softened
3/4 cup white sugar
1 tsp vanilla extract
2 (8 oz.) cans refrigerated crescent rolls
1 tsp ground cinnamon
1/2 cup (1 stick) butter, room temperature
2 Tbsp honey
Preheat oven to 350. Grease a 9 x 13 inch baking dish. Beat together cream cheese, sugar, and vanilla in a bowl until smooth.
Unroll the cans of crescent roll dough, and use a rolling pin to shape each piece into 9 x 13 inch rectangles. Press one piece into the bottom of the baking dish. Evenly spread the cream cheese mixture into the baking dish, then cover with the remaining piece of crescent roll dough. Blend together the cinnamon and butter. Dot the mixture over the top of the cheesecake.
Bake in the preheated oven until the crescent dough has puffed and turned golden brown, about 35 minutes. Remove from the oven and drizzle with honey. Cool completely in the pan before cutting into 12 squares.