Happy Tuesday, kids! I had a glorious day off from work yesterday so I spent it making omelettes and eating out at an Italian restaurant (more on that tomorrow!). Also, have you noticed that this is the season when oranges show up in your local grocery for mere pennies? It's like I can't help but eat 7 a day.
Over the weekend I went to Hartford, Connecticut and dined at my favorite BBQ restaurant in the world, Black Eyed Sally's BBQ and Blues. Granted, I've never had southern BBQ in the south, but someone told me that the owners of Black Eyed Sally's went to Memphis to perfect their Memphis-style ribs recipe. Let's just say it's worth the Amtrak trip.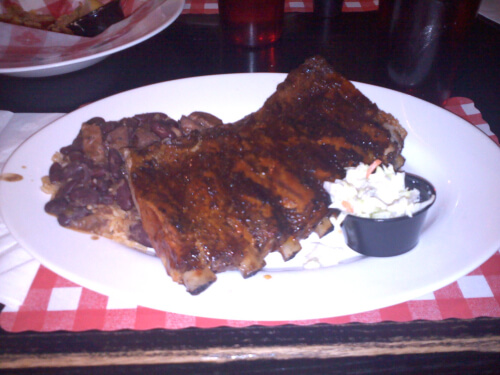 Black Eyed Sally's BBQ and Blues 350 Asylum Street, Hartford, CT. Black Eyed Sally's is a Memphis style BBQ restaurant that features nightly blues music and cajun-inspired dishes. The atmosphere is casual and comfortable, the prices affordable, and the food authentic.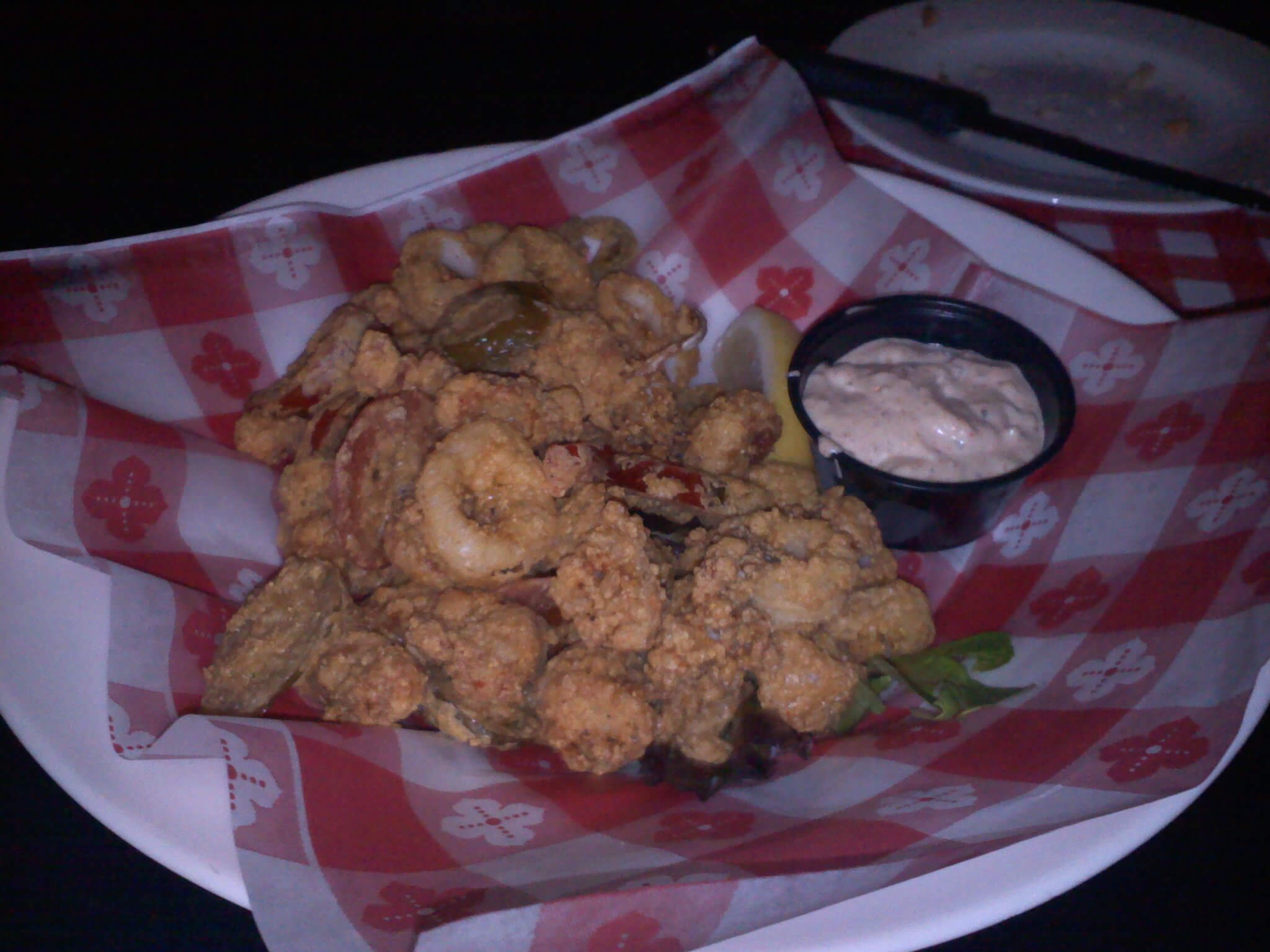 On the menu:
Fried calamari and crawfish tails
Memphis-style ribs with red beans and rice
Pulled pork sandwich with homemade salt and vinegar chips
Cornbread with honey butter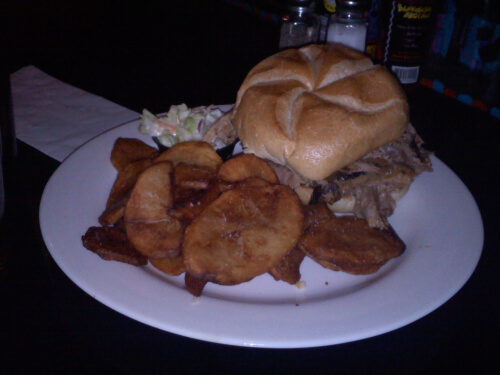 Verdict: So good! So good! So good! Gosh, I love this place. I lived in Connecticut in the summer of 2005 and fell head over heels for this place, so when I went back this weekend I prayed it was the same. And ooooh friends… it did not disappoint. The ribs have a ton of meat that falls right off the bone, with a distinct but not overpowering smoky flavor. The skin was crispy with almost no sauce at all. The calamari and crawfish were also outstanding with a tangy dipping sauce that I could've eaten with a spoon (don't worry, I didn't… at least not while anyone was watching). Another meal highlight was the cornbread: cakey and moist and sweet and smeared with honey butter… even after the button on my jeans was about to pop I had another piece. It's a sickness, really.
Hartford might not be the most likely spot for delicious BBQ and jaw-dropping blues music, but trust me, if you ever find yourself in this little New England city, stop into Black Eyed Sally's. Elvis would approve.