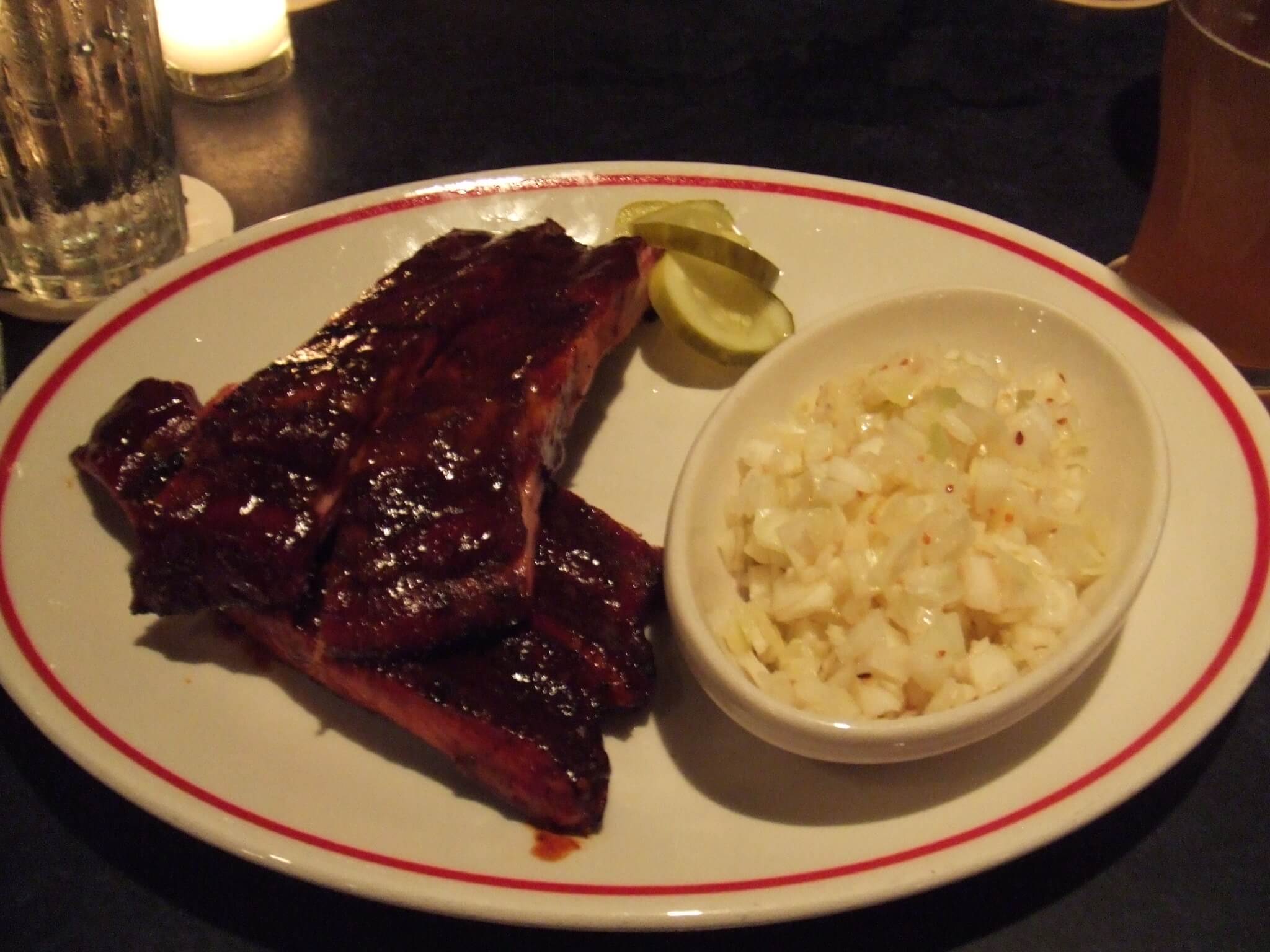 This week I participated in my second Restaurant Week venture, with a delicious pay off (every once in awhile you get a RW dud where it's clear you're getting the establishment's dregs… cough SMITH & WOLLENSKY cough).
Blue Smoke East 27th St, between Park Avenue and Lexington Avenue, New York, NY. Blue Smoke specializes in barbeque, with regional specialties from across the country. In the basement of the restaurant is Jazz Standard, a renowned jazz club with live music every night of the week.
On the menu:
Grilled octopus over wild rice with hazelnuts and cherry tomatoes
Chicken wings with blue cheese sauce
Kansas City Spareribs with coleslaw and pit beans
Peach and raspberry crisp with buttermilk ice cream
Sour cream cheesecake with blackberries and mint
Verdict: I should preface by telling you that I am a BBQ snob. I know… shocking. The best ribs I've ever had are the face-meltingly good babyback ribs at Kirsty's Red Dog Tavern in Inlet, NY way up north in the Adirondacks, and at Black-eyed Sally's BBQ and Blues in Hartford, CT. Everything else pales in comparison.
So while the ribs at Blue Smoke were good, it was the pit beans that became the star of the show. They had a beautiful smoky-sweet flavor and were nestled between delicately tender shreds of pulled pork. I could've eaten a bowl of the beans alone. The octopus was also surprisingly delicious for a BBQ joint, and proves that the kitchen is much more skilled than BBQ diners might anticipate.
Another point worth mentioning is the outstanding Blue Smoke Original Ale. Just give me a pint of Blue Smoke, a bowl of pit beans, and I'm happy.
I'm a simple girl, folks.