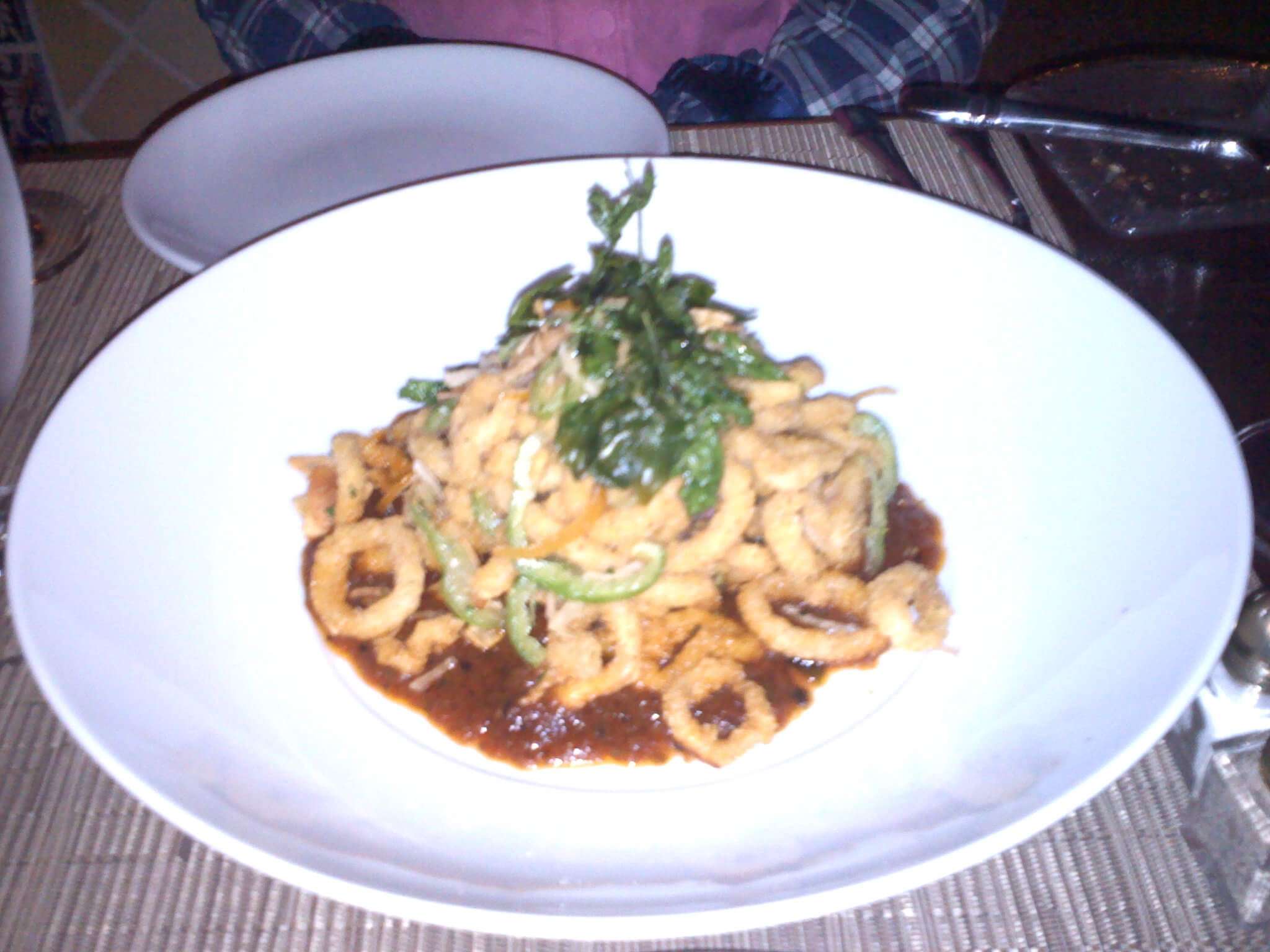 As I've mentioned before, I'm never really one to be on top of the newest and most exciting places. I view this blog as more of a way to bring you along on my journey of discovering "new to me" places and hopefully inspiring you to go or stay away from some of the thousands of restaurants in New York. So when the BF told me he had heard about a new bar located in Kaufman Astoria Studios (the film studio where Sesame Street and The Cosby Show film/filmed at), I figured he had stumbled upon an old article. Turns out the place has only been opened for 2 months. So… ahem… you heard it here first.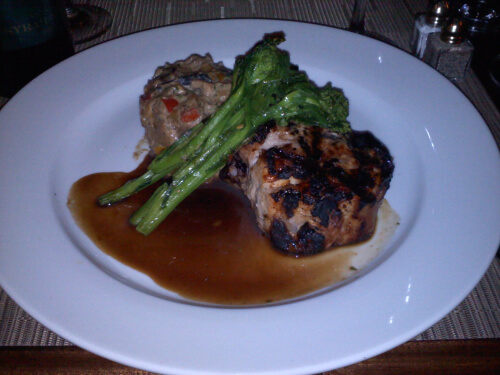 The Astor Room 34-12 36th St, Astoria, Queens. You enter the restaurant down a marble staircase, surrounding by gold-framed mirrors and peacock wallpaper. Enter to the left and a piano greets you, followed by a dark mahogany bar and a feeling that you've stepped back in time. The bar just reopened but in its hey day in the 1930s, it was frequented by silent movie stars that were filming at Kaufman Astoria Studios. The menu is a throwback, too, with dishes like Dover sole, lobster thermidor, and short rib stroganoff.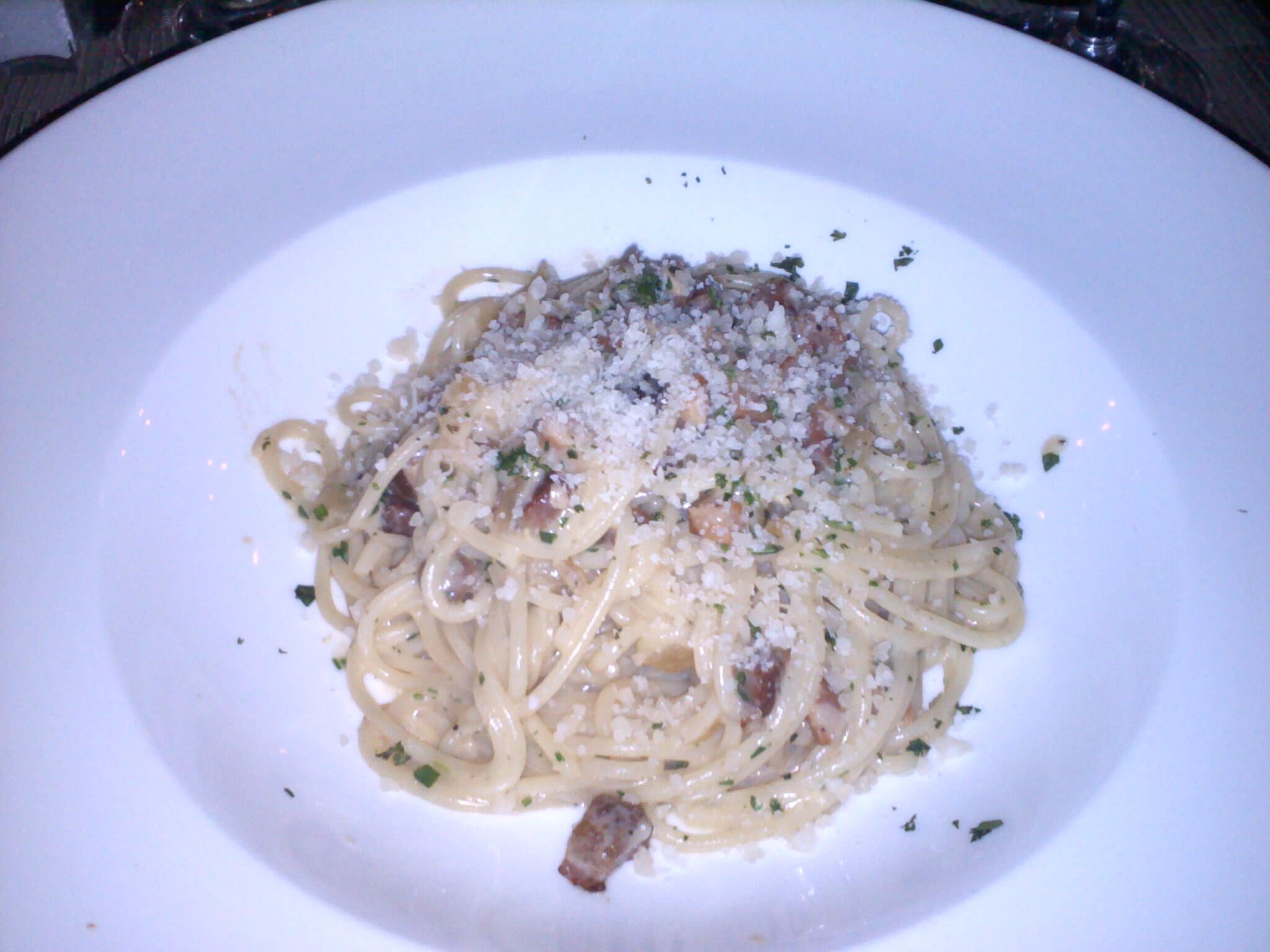 On the menu:
Crispy fried calamari over roasted tomato paste with green pepper shavings
Spaghetti carbonara
Double cut coca-cola porkchop
Smoked seven layer chocolate cake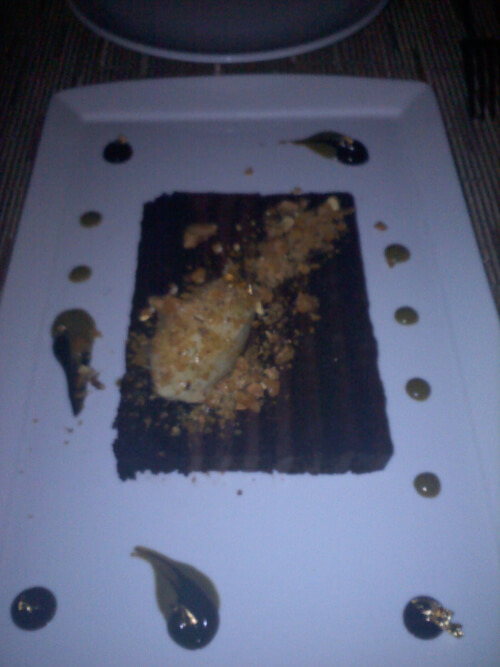 Verdict: It's aces! It's keen! It's swell! (I had to Google "1930's slang"… in the interest of full disclosure, you know). This place is awesome. The food was SO well done; the pork chop was juicy but crisp and sweet, the spaghetti smooth and buttery, and the seven layer cake sprinkled with gold. Yes, gold. Edible gold. Old world luxury and glamour at its finest, gals and pals. I also have to give props to the amazing staff. I read many reviews of The Astor Room that criticized the service, but I could not have been more impressed. Our wine glasses were never empty, an empty plate never sat on the table for more than two minutes, and on our way out the maitre'd asked if we needed umbrellas to battle the rain. We were never smothered, always taken care of. Loooove love love this place.