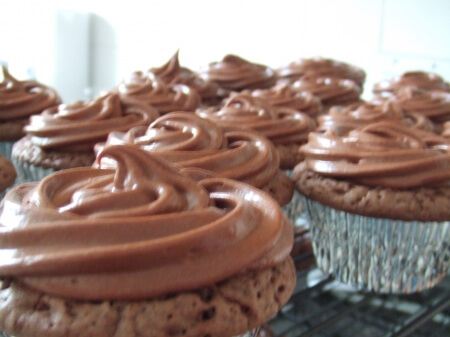 Happy Friday, loves. I woke up to white powdery beautiful streets this morning, and of course, immediately checked my e-mail to see if I had a snow day. No dice.
Have you seen this? It's called "Smooth Criminal Flash Mob at Eataly." Have you clicked it yet? No? Then what the H is wrong with you?
Just wanted to say a quick hello and remind you of some things you might like to make this weekend. It's all comfort food, and it's all guaranteed to put a smile on your face. Also guaranteed to make you want to hit the gym on Monday. You're welcome.
Breakfast! pancakes…
Lunch! peanut butter…
Dinner! carbonara…
Dessert! cupcakes… (pictured above)