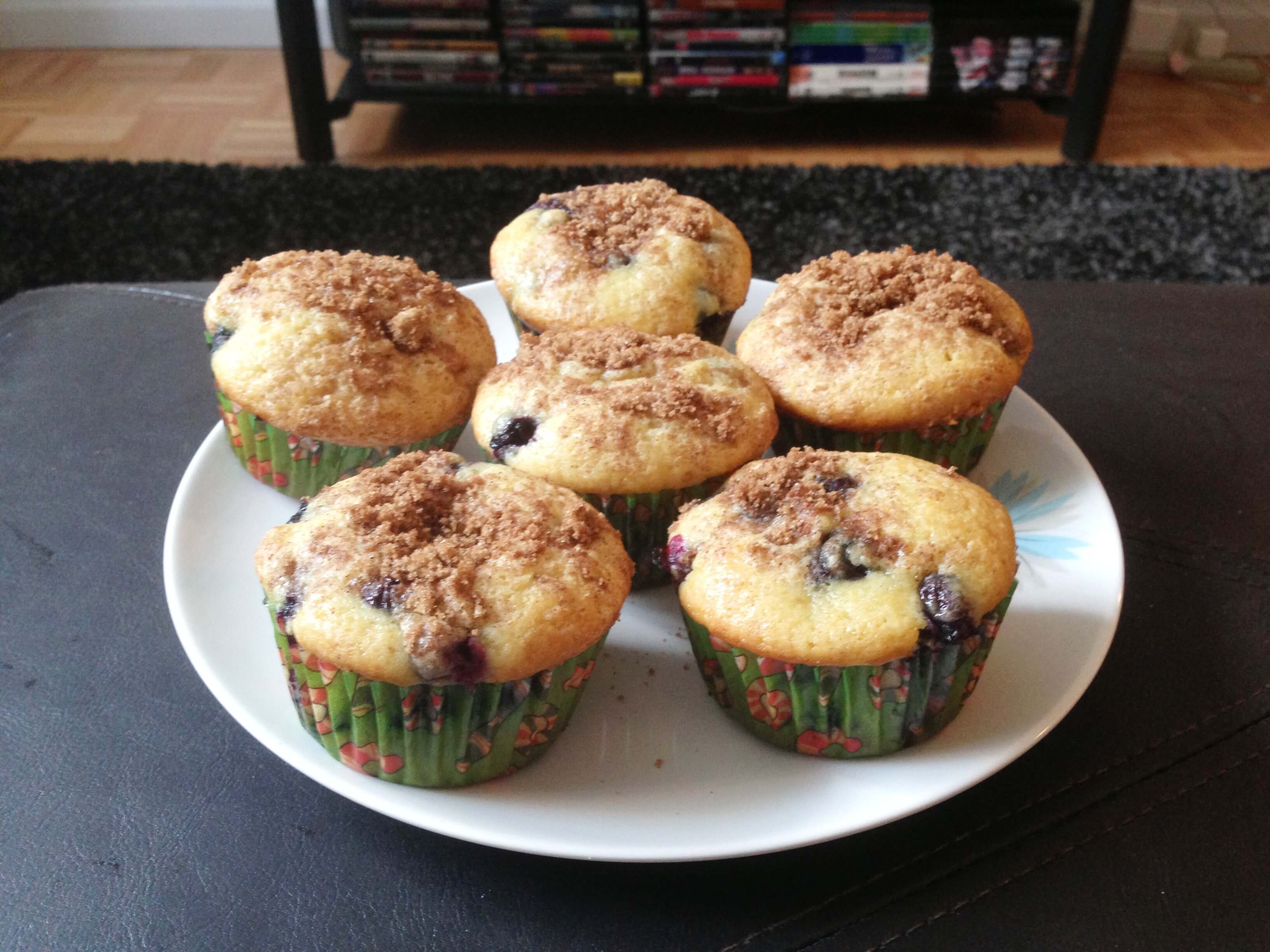 I love an easy muffin recipe. Baking in the morning for breakfast can seem a little daunting, but when you're basically chucking all ingredients into a bowl, stirring, and throwing them in the oven, the workload is on par with omelets and pancakes. Don't be scurred.
On the menu:
Sour cream blueberry muffins
Makes 10 muffins
2 Tbsp vegetable oil
3/4 cup sugar
2 eggs
1 tsp vanilla extract
1 1/4 cup flour
1/2 tsp baking soda
1/4 tsp salt
3/4 cup sour cream (you can use non-fat or low fat if you prefer)
1 cup fresh blueberries
1 tsp cinnamon
1 Tbsp brown sugar
Preheat oven to 400 degrees. Line muffin tin with muffin liners.
In a medium sized bowl, stir together vegetable oil, sugar, eggs, and vanilla until combined. Add flour, baking soda, and salt and stir to combine. Add sour cream and stir until completely combined. Fold in blueberries.
Pour until cups are almost full. In a small bowl, stir together the cinnamon and brown sugar. Sprinkle evenly over muffins.
Bake for 23 – 28 minutes or until a toothpick inserted in the center of one muffin comes out clean. Let cool in the tin for about 10 minutes and then move to a baking sheet to cool completely.