I love the TV show "The Best Thing I Ever Ate" on the Food Network, where chefs and restaurateurs talk about the most delicious meals they've ever had. It prompted me to go to Serious Pie and Dahlia Bakery in Seattle, and order the Yukon Gold Potato Pizza at Five Points in Manhattan. So when I watched the episode on snacks and saw the donut muffin at Downtown Bakery and Creamery in Healdsburg, California, I knew I had to recreate this little piece of heaven. It's a DONUT. That you BAKE. In your own OVEN. No frying, no oil, minimal mess but the same fluffy, crunchy-crusted, sweet and spicy treat you come to expect from a donut. Commence lip smacking.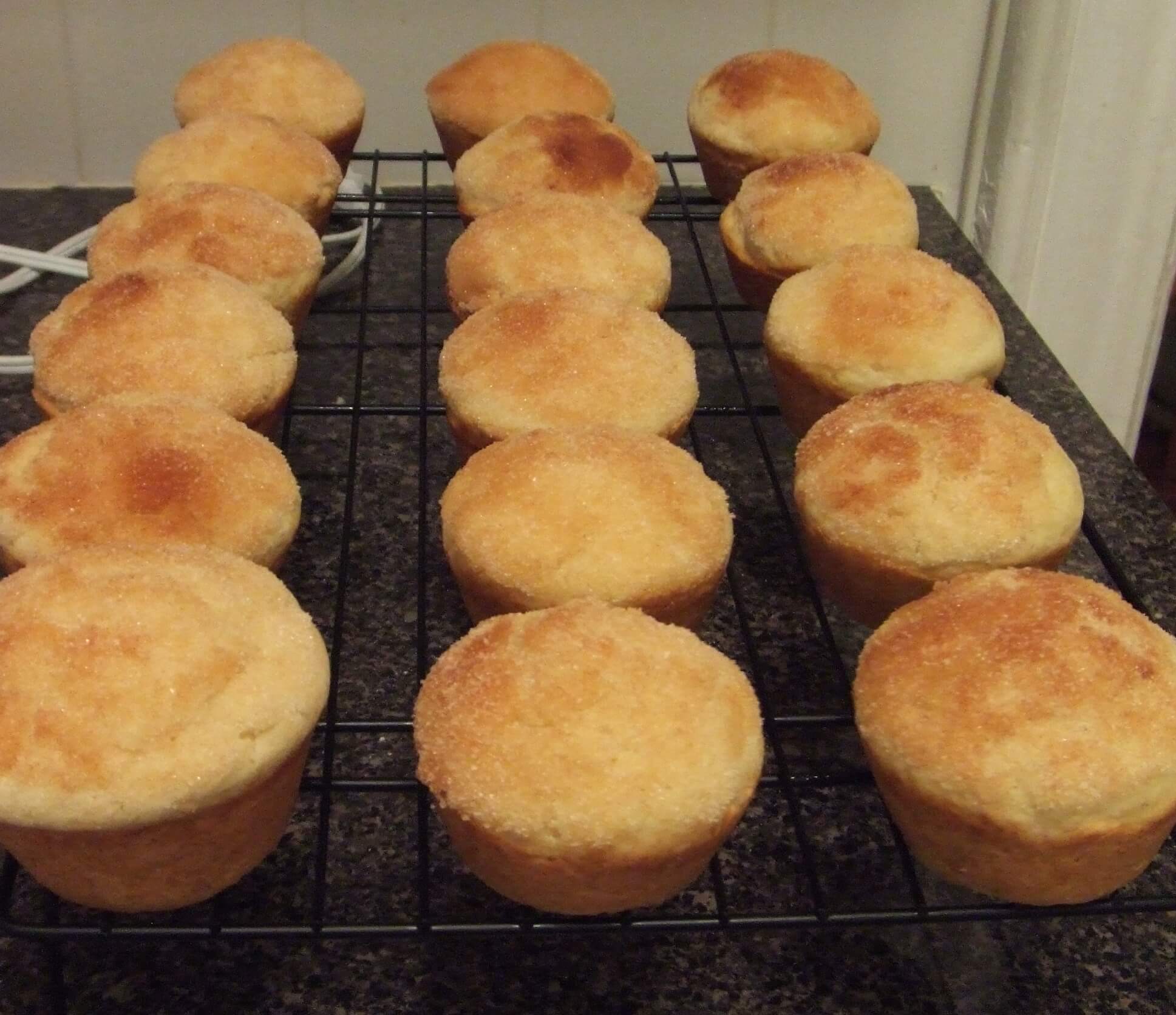 On the menu:
Best B aked Donuts
from the classic upstate New York cookbook, Applehood and Mother Pie
Makes 18 donuts
1 cup butter, softened
1 1/2 cups sugar
2 eggs
3 cups flour
4 1/2 tsp baking powder
1/2 tsp salt
1/2 tsp ground nutmeg
1 cup milk
1/2 tsp cinnamon
Blend 1/2 cup plus 2 Tbsp butter with 1 cup of sugar
Add eggs and mix well
Sift together flour, baking powder, salt, and nutmeg
Add to butter sugar mixture
Blend in milk and mix thoroughly
Fill muffin tins 2/3 full and bake at 350 degrees for 17 to 20 minutes (the donuts will be brown on the sides but not on top, so don't wait until they're visibly brown on top to take them out)
Meanwhile, combine the remaining 1/2 cup of sugar with 1/2 tsp cinnamon
Melt the remaining 6 Tbsp of butter
While the donuts are still warm, dip the tops in butter and then coat in cinnamon sugar
These would be perfect at a brunch as a sweet complement to a savory main course. Or if you just can't make it to brunch, they're perfect as a midnight snack, too. Not that I ate any at midnight. I'm just… saying.