Remember when I went to Egg and had the best biscuits ever? Well, a few weeks after the fact I found the recipe! And then the heat hit. And boy, did the heat hit hard. The heat hit SO hard that I had to sit on this recipe for months. Can you imagine knowing you have the secret to the world's greatest biscuits but not being able to make them for months?! Let's just say it was a long summer.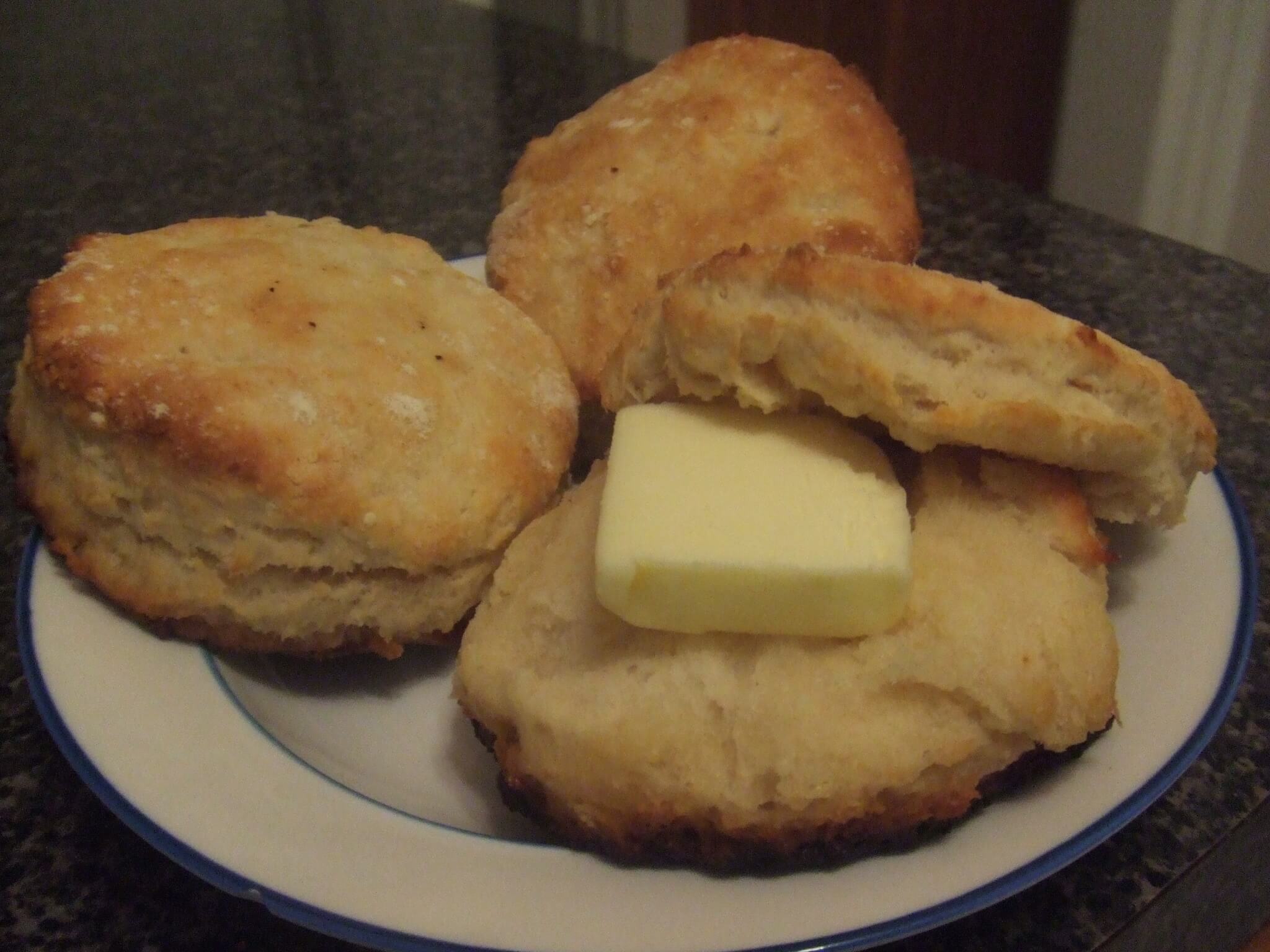 On the menu:
"Egg" biscuits
Adapted from Tasting Table's Buttermilk Biscuits
5 1/4 cups flour
3 Tbsp baking powder
1 Tbsp salt
1 Tbsp turbinado sugar (Sugar in the Raw)
10 Tbsp cold unsalted butter
2 1/2 cups buttermilk or sour milk*, plus more for brushing
Preheat oven to 500 degrees. In a large bowl, sift together the flour, baking powder, salt and sugar.
Cut half of the butter into thin sheets and place them in the freezer.
Blend the remaining butter into the flour mixture with your hands. Work quickly, blending until the flour resembles very coarse meal with a few pea-size lumps. With a rubber spatula, mix the buttermilk or sour milk into the flour and butter just until a dough begins to form.
Dump dough onto a floured work surface and pat it into a rough rectangle about 1/2 inch thick. Lay the slices of frozen butter on top, then fold the dough over twice (as if you were folding a letter in thirds). Press down gently on the dough until it's about 3/4 inch thick. Use a biscuit cutter to punch out biscuits (do not twist the cutter). Place biscuits onto a greased** baking sheet and brush the tops with milk.
Bake the biscuits for 8 to 10 minutes, or until they are risen, golden, and light.
*Note: To make sour milk, combine 2 1/2 cups of whole milk with 2 1/2 Tbsp of white vinegar.
**Note: my one regret in this recipe is not using bacon grease on the baking sheet. That would've been an INCREDIBLE flavor, so if you have bacon grease, use it!

These biscuits are amazing with a little honey, or a smear of butter and a sprinkling of sugar and cinnamon, OR with a thick slab of ham, salty cheddar, and a little fig jam. Yum.