One of my favorite New York Deals comes in the form of pasta. All you can eat pasta, to be exact. On the 29th of every month, Piola in the East Village offers an all-you-can-eat special in which they walk around serving from giant bowls of their handmade gnocchi with different sauces that include traditional marinara, chicken and broccoli alfredo, four cheese, pesto, and a magical ham-tomato red sauce that I believe also includes unicorn tears and fairy dust. Yes, it's that good.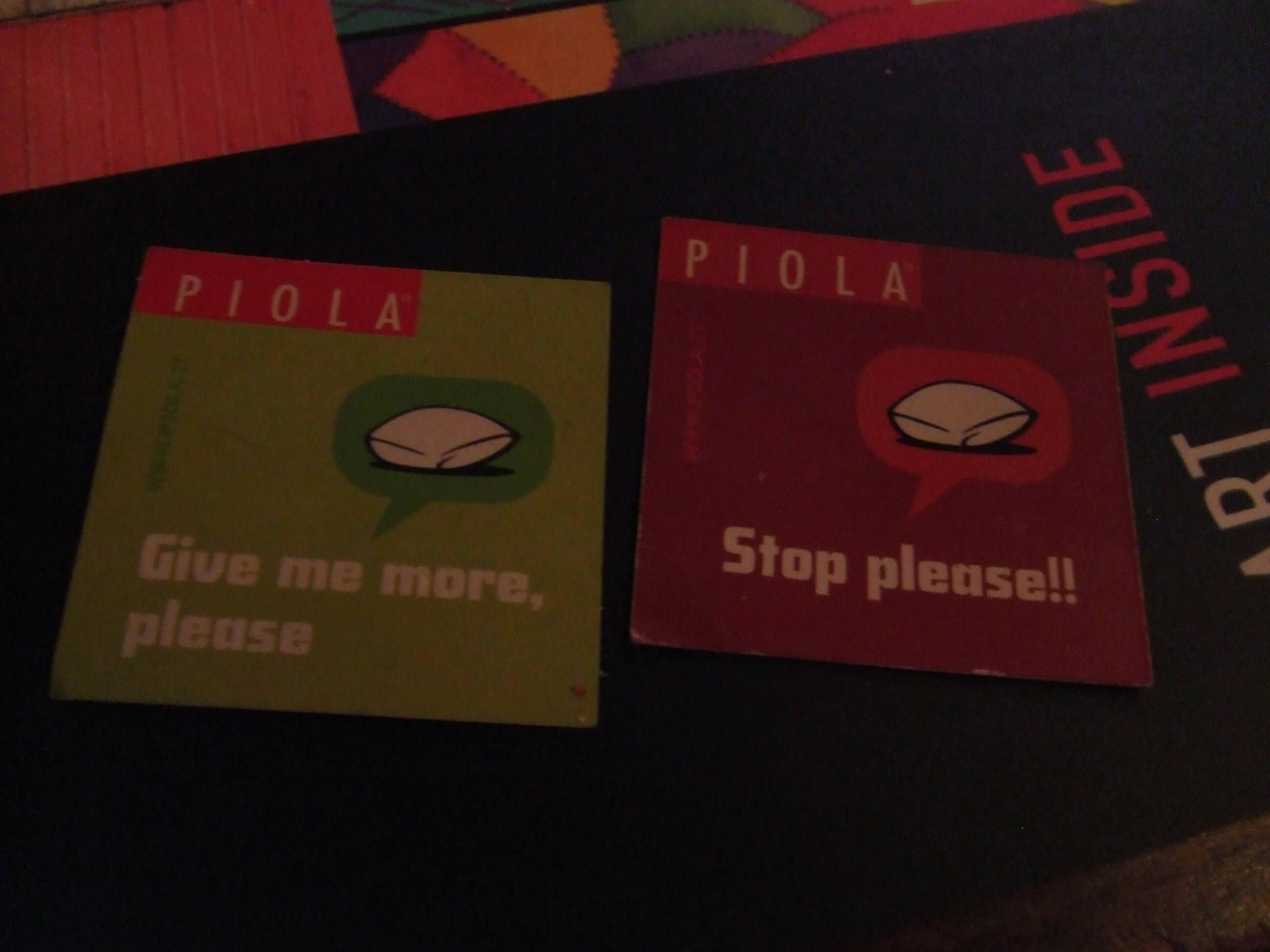 Tell the waiter you want the gnocchi special and let the games begin. If you want more pasta, you leave your little card on green. If your pants are about to split, maybe consider turning the card over to red and the pasta man will stay away from your table. I know gnocchi seems like a heavy dish to offer endless bowls of, but there is a little story behind this. From Piola's website:
"The story begins with a missionary arriving in a small village in Italy on the 29th of an unknown month. He arrived upon a very poor house asking for food. He was welcomed to their house and was offered the only thing they had on the table, 'Gnocchi'. The missionary was very thankful for their warm reception and wonderful food. Soon after the missionary left the house, the poor family found some gold coins right under their Gnocchi plate… 
Since then the 'Lucky Gnocchi Legend' has gained recognition all over the world. Families gather together every 29th of the month and enjoy Gnocchi in order to have luck and prosperity in their lives. PIOLA has adopted this beautiful legend, 'Lucky Gnocchi Day'."
Piola also offers a plethora of other deals, and the food is incredible. Let me tell you, dear readers, February is a sad, sad month.
Unless it's a Leap Year. Then we're cool.