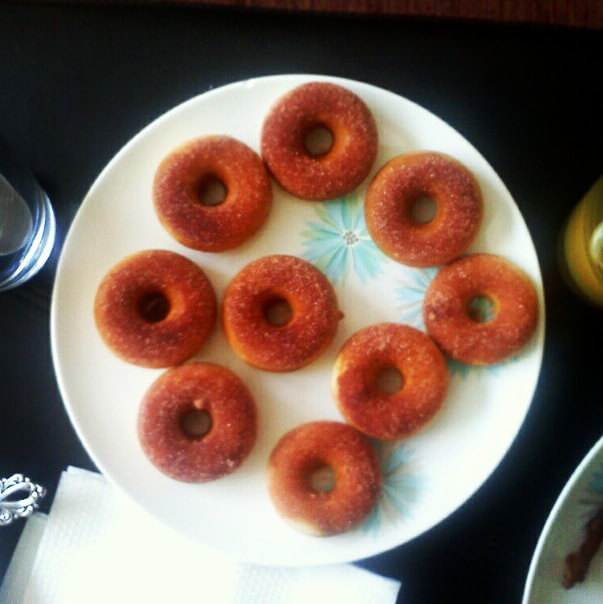 In the past few years, somehow, inexplicably, donuts have become one of my favorite foods. I can't explain it. My grandfather was a baker so maybe it's in my genes or something.
Anyway, celebrate National Donut Day today! Dunkin' Donuts is giving away a free donut with every beverage purchase and that's reason enough for me.
If you're in NYC my favorite donuts are at The Donut Pub in the West Village. Pop on in and tell them Lauren sent you! They'll have no idea what you're talking about and it will be hilarious.
Happy weekend!