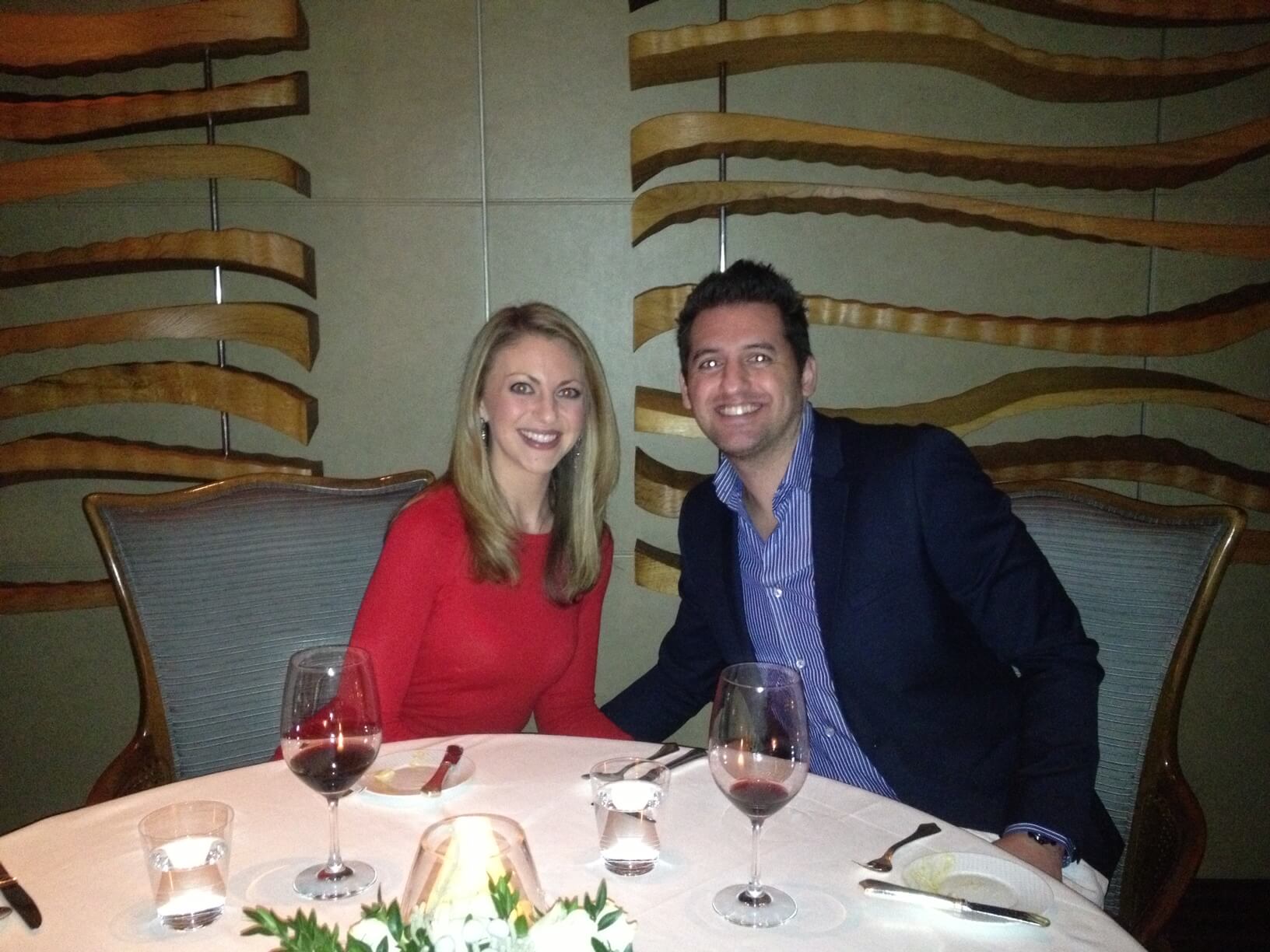 Fair warning: this post is long. I don't want to leave a single detail out, so please know going in that this is a short story, not a friendly paragraph of snark. Here we go.
For the last few years I've said that before I move away from New York I would like to eat at the best restaurant in the city. For awhile I had my sights set on Le Bernadin but the more I read and researched the more Per Se came to the top of that list. Owned by famed restaurateur Thomas Keller, it is repeatedly voted the best restaurant in New York City by most food critics, has four stars (the highest rating) from The New York Times, and 3 Michelin Stars (one of only seven restaurants in the US to hold such an esteemed honor). Simply put: it's the best. I had to go to there.
About nine months ago, The BF and I decided if this was at the top of my list, why not make that dream come true? We would just save our money. We both thought it was worth the incredible investment of $300 for the prix-fixe menu (come on, that's a lot to people who make poverty-level-salaries in the most expensive city in the country), so we would just put away a little bit of each paycheck every month and by the time our two year anniversary rolled around in October, we'd have enough saved up to celebrate.
And then I got laid off.
Suddenly $300+ for a meal was completely off the table. "Per Se will always be there," The BF tried to comfort me. "We'll go somewhere else you've always wanted to go for our anniversary." But I'd be lying if I said I wasn't disappointed.
Cue Boyfriend of the Year. The guy still wanted to go, and he wanted to foot the bill. Despite the fact that he'd been picking up tabs left and right for his no-income-live-in-lady since the lay off in August, he wanted to celebrate and he wanted to take care of it himself. I am a pretty lucky gal. And so began the great race for a reservation.
To secure a reservation at Per Se you must call one month prior to the date you want the reservation on, at 10AM, and they are notorious for booking up immediately. The BF started calling on September 10, one month before our anniversary, and surprise surprise, they were booked. He put his name on the waitlist for several dates but we started planning for other restaurants just in case. I did not have the highest of hopes.
Until Monday night, two days before our anniversary. They called. Someone canceled.
So on October 10, 2012, two years after we said, "Okay, let's give this boyfriend/girlfriend thing a try" we set out for a meal at my dream restaurant. Per Se is located on the fourth floor of the Time Warner Center at Columbus Circle, overlooking the statue with an amazing view of Central Park and the east side of Manhattan. We approached the restaurant, tucked away in a corner of the floor, and the sliding doors slid open to welcome us.
The pleasant hostess welcomed us right in and showed us to our table, a private little space up a level in the main dining room with an even better view out the huge dining room windows. "Do you think we look like we have money?" I asked The BF as we sat down. "No," he answered, "I think you were smiling too big when we walked in." I have to learn to play it cool.
The waitress handed us a wine menu… on an iPad. Yes, the wine list comes on an iPad. You can scroll through and touch the names for more information and prices and then choose your wine. We settled on a red that I can't even remember, and it was absolute perfection. "So this is what a fifty dollar glass of wine tastes like," The BF said. I gasped. "Oh well," he said, "If we're gonna do this, we're gonna do it right."
Per Se offers two tasting menus: the vegetable tasting menu and the chef's tasting menu. The menus are constantly changing. I accidentally told The BF there was lobster on the menu because I saw it on the October 8th menu posted online. It was not on the October 10th menu and he was disappointed (I mean, after the fact who even missed the lobster? But even so, I was sorry I brought it up). But that just goes to show you the precise attention to detail and seasonality and availability this restaurant demonstrates. It's mind boggling.
We chose the chef's tasting menu (no pansy vegetarians here!) and made our choices (a few courses have options that you can decide between, including special additionally-priced options that you have to pay a little bit extra for). The following is a run down of each dish we were presented with:
AMUSE-BOUCHES:
Cheese gougeres: tiny, cream-puff like bites that are light and airy on the outside with a bit of warm, melted cheese in the middle. Verdict: the perfect first bite, setting the tone for the entire meal; unexpected and delectable.
Sweet Onion Cornet with Salmon and Cream Cheese: a mini cone made of sesame seeds and filled with a light cream cheese, topped with raw salmon. Verdict: absolutely incredible; my eyes grew three sizes after I ate this and I wanted about 10 more.
FIRST COURSE:
"Oysters and Pearls": "Sabayon" of pearl tapioca with Island Creek oysters ad sterling white sturgeon caviar. Verdict: rich and buttery, with tiny pearls of caviar that exploded in your mouth and little sweet oysters swimming on top; I couldn't have eaten any more of this incredibly rich dish but it was the perfect portion size and the ideal luxurious first course.
SECOND COURSE:
Salad of Matsutake Mushrooms: broccolini florettes, Meyer lemon confit, pine nuts, mizuna, and nicoise olive oil. Verdict: I felt like royalty eating this crunchy, sweet, and tangy salad because our waitress told us that matsutake mushrooms are only in season for an extremely short time of the year and this just happens to be the time. The mushrooms were not spongy in the least, and in their raw form were almost crunchy. The kicker on this dish was a shaving of dehydrated mushroom on top that tasted almost like a freshly cut potato chip.
THIRD COURSE:
"Rouelle" of Dover Sole: "Farcie aux feuilles de blettes," scarlet grapes, brioche croutons, English walnuts, crispy sage and brown butter gnocchetti. Verdict: hands down the best dish of the entire meal. The fish was buttery and firm, the croutons added the perfect crisp, and who would ever have thought to add grapes to a rich dish like sole with gnocchi? This is why Thomas Keller is such a genius. I could've eaten 100 more plates of this.
FOURTH COURSE:
Scottish Langoustines "A La Plancha": spiced cashews, coconut "nuage," Yuzu-Honey, garden mint and hass avocado "potage." Verdict: What struck me about this dish was that even with such strong flavors as spicy cashews, mint, and lobster (langoustines are a small variety of lobster) you could still taste the creamy avocado that served as the base of the dish. The flavors blended perfectly and once the four little langoustines at the center of the dish were gone, The BF took his spoon and lapped up, in as refined a manner as possible, the remaining liquid at the bottom of the bowl. It was just that good.
FIFTH COURSE:
Buttermilk-fried Thomas Farm's Squab: Anson Mills' polenta, romaine lettuce ribs and "sauce diable." Verdict: my least favorite dish of the entire meal. That's not to say it wasn't better than most other things I've ever eaten, but in the grand scheme of the meal it wasn't a standout. The squab, a little bird like a chicken, was crispy on the outside and lightly breaded with a flavorful bed of polenta underneath.
SIXTH COURSE:
Herb-roasted Marcho Farms' "Selle de Veau": Applewood smoked bacon, pumpernickel "pain perdu," Blis maple syrup glaze, butternut squash, caramelized pearl onions, Brussels sprouts and Bourbon jus. Verdict: Sorry, mom! I ate veal. It was freaking delicious. Supremely tender and complemented perfectly by a crispy little Brussels sprout, a deliciously sweet pearl onion, and a little bread cake made of pumpernickel. I was so full at this point I couldn't even finish it… but don't worry. The BF cleaned up.
SEVENTH COURSE:
Andante Dairy's "Vivace": Per Se "BLT", honeycrisp apple, young fennel and black truffle puree. Verdict: Imagine the most perfectly prepared cheese plate you've ever consumed. The Per Se "BLT" is a teeny tiny sandwich wrapped in a linen napkin on your plate made of 2 little hunks of oiled bread spread with black truffle puree and surrounding a fat chunk of bacon. The cheese that served as the center piece was a creamy goat cheese and the slivers of sweet apple and crunchy fennel were freaking perfect. Just… perfect.
EIGHTH COURSE:
"Prickly Pear": "Biscuit Cuillere," Limoncello "Panna Cotta", pear soda and white wine granite. Verdict: the sparkliest, most refreshing palate cleanser ever. I wish I had a photo of every first bite I took during this meal because I have a feeling they'd all be the same: wide-eyed and completely dumbfounded. This little "sundae" was served in a short, narrow glass with a long spoon so every bite included crunchy ice and sparkling soda and a little bit of sweet cake from the bottom.
NINTH COURSE:
Pomegranate "Soda": honey-pine nut "nougatine", Persian lime "bar", and peppermint ice cream. Verdict: If this dish was served at Applebee's, I'd be gagging. Pomegranate and lime and… mint? But oh wait, we're talking about Per Se and we're talking about Thomas Keller and we're talking about unlikely flavors that somehow taste like they were made to be combined. A little bit of the lime ice cream bar, a touch of peppermint ice cream, a little sparkling pomegranate foam and you have a fresh, tart, almost spicy mouthful of blended complimentary tastes.
Butterscotch "Pudding": Caramelized popcorn, chocolate custard, whipped Earl Grey tea and salted caramel ice cream. Verdict: I was only privy to one bite of this dish (The BF chose this one, I chose the pomegranate soda above) but it was superb. Creamy and rich but never overpowering.
TENTH COURSE:
Per Se "Coffee and donuts": cappuccino ice cream with whipped foam and cinnamon sugar donuts. Verdict: DOOOONUTS! I could not contain myself. These little round donuts were incredible: airy and light on the inside with a crisp layer of fried dough and cinnamon sugar on the outside. The ice cream came served in a little cappuccino cup and I thought it was real coffee until I touched the icy cup. The tiny little cup of ice cream was the perfect compliment to the warm, fresh donuts.
Four hundred and eighty seventh course (sike: ELEVENTH COURSE):
Mignardises (little pastries traditionally served at the end of the meal): sour apple macarons (the mini-sized macarons were green and pink and I cannot, for the life of me, remember what the pink flavor was); wrapped caramels and nougatines; white chocolate, milk chocolate, and dark chocolate truffles; and cocoa powder covered hazelnuts. Verdict: Holy deliciousness overload. I thought I might pass out, I was so full, but I managed to taste everything and pocket anything that was wrapped for convenient carry-out. Crunchy, sweet, chewy, rich… it was all so perfect and presented in a three-tiered silver box just to really push it over the top.
We walked away from that table, the last two in the restaurant, with the city skyline glittering outside the window, in a state of dreamy haze. As we left the dining room we were wished goodnight by every staff member who passed us by, and were presented with packaged cookies to go and a Per Se folder with our personalized menu inserts tucked inside to take home. All in all, it was a food lover's dream come true. And I couldn't have asked for more.
*One last special cheesy thanks to The BF for making it possible. ❤