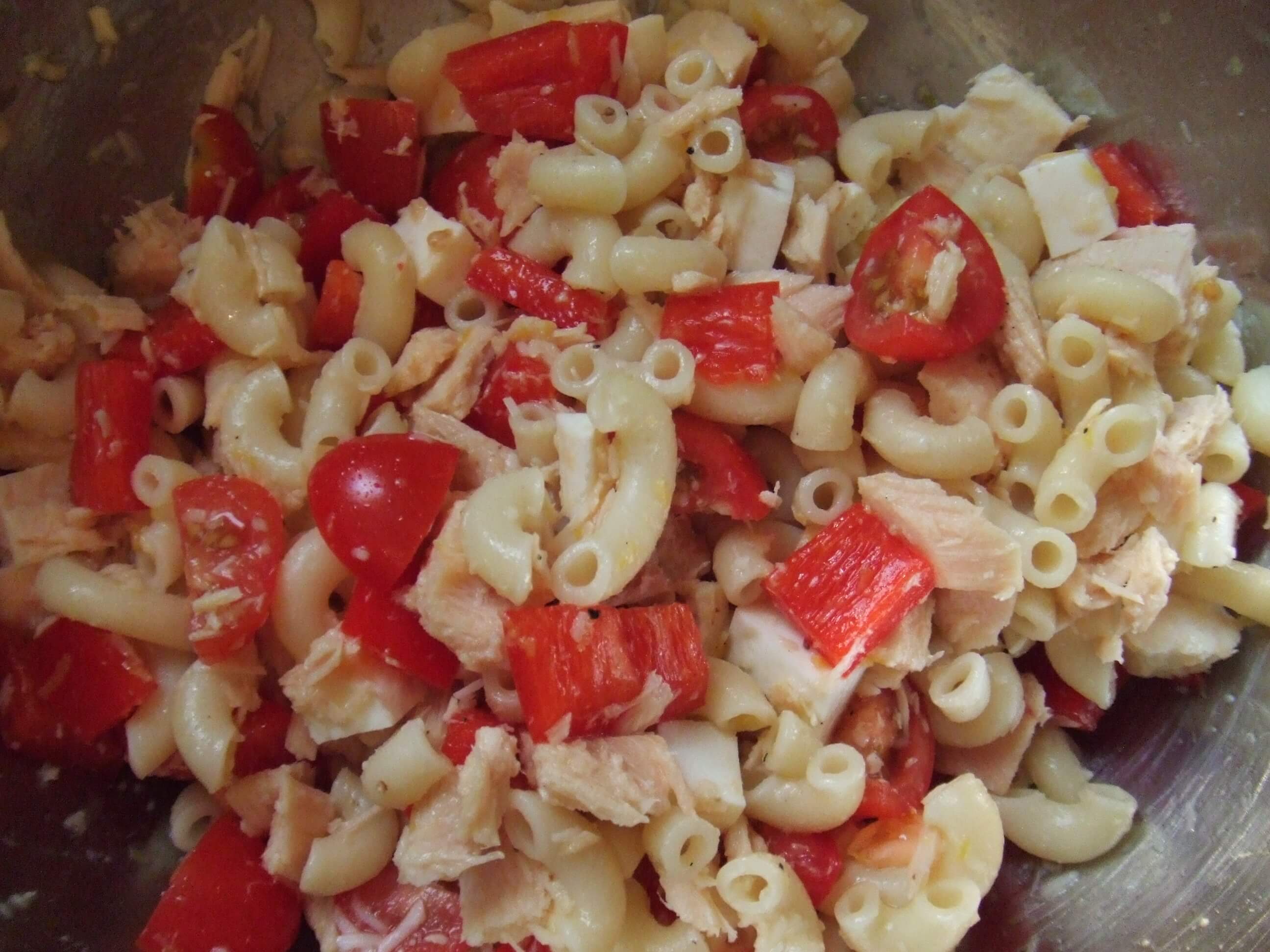 Lately I've been feeling a little… chunky. Not like sophomore year of college where I literally had to buy a new pair of pants whilst working at the mall because the pair I was wearing was cutting off my circulation, but… chunky. It's bathing suit season, you know? Time to lay off the extra mayo and pancake appetizers at brunch. Forget I just indulged in all-you-can-eat gnocchi. It never happened.
It is in the spirit of lighter options that I experimented with tuna and planned a weekday lunch for myself that won't lead to high cholesterol at the young age of twenty-COUGH.
On the menu:
Mediterranean tuna salad
Serves 2
1 can of albacore tuna in water (or 1/2 cup tuna steak, roughly chopped)
2 cups whole wheat pasta, cooked according to directions on box (I used elbow macaroni, but you can use any little chunky pasta)
1 Tbsp olive oil
1/4 cup red pepper, chopped
1/4 cup cherry tomatoes, chopped
1/4 cup fresh mozzarella, chopped into 1/4 inch cubes
2 Tbsp freshly grated parmesan cheese
2 tsp fresh lemon zest
Salt and pepper to taste
PAY CLOSE ATTENTION TO THESE DIRECTIONS THEY ARE VERY VERY COMPLICATED: Toss pasta with olive oil. Add tuna. Add fruit. Add cheese. Add zest. Add salt and pepper. Toss. Eat. Feel healthy. Be happy.
I like this in a bowl with a fork, but you could easily put this on some toasted Italian bread, or melted between two pieces of flat bread with the chunks of mozzarella binding it together. But, as I mentioned, I'm trying to fit into last year's summer wardrobe and extraneous bread ain't gonna help me there.