This past weekend I flew down to Norfolk, Virginia for a little R&R. One of the reasons I love going down south is obviously, the food. I don't know if you've noticed a recurring theme here in this blog, but I love comfort food. Love. It. So we always make a point to hit Waffle House when we go to Norfolk. If you don't know Waffle House, then I don't know you.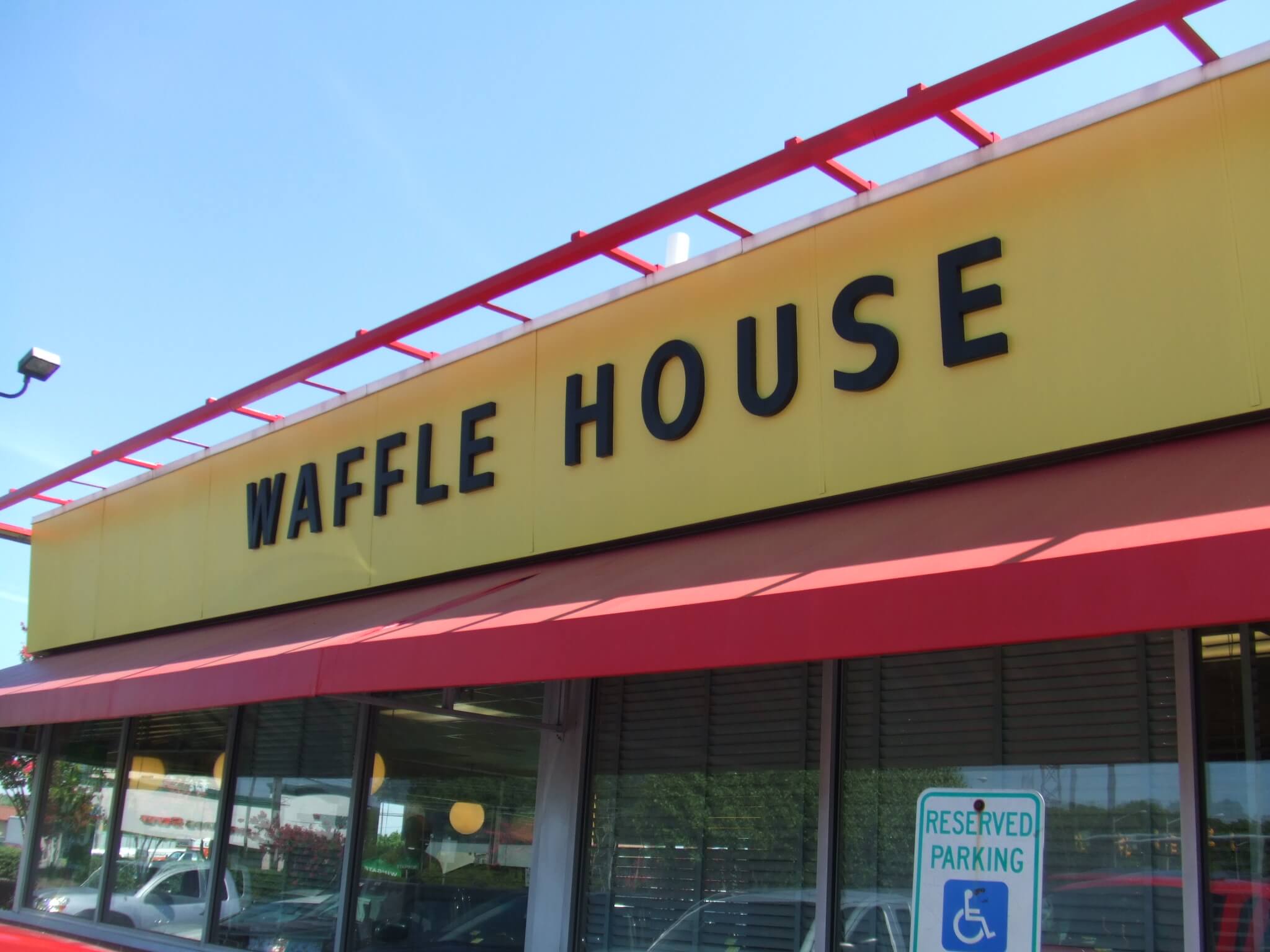 Let it be known that I have a couple rules when it comes to my baked goods, and that includes waffles. Rule #1: no nuts. I absolutely 100%, no exceptions, hate nuts in my baked goods. In my opinion, they ruin the whole cakey, doughy confection.
So um… I ordered the pecan waffle. It is literally the ONLY exception to my nut-less rule, and it is so very worth it. Crispy on the outside, fluffy in the middle, and it's thin. You won't find any three inch thick Belgian waffle here. Just a thin, delicious waffle like God intended: with pecans.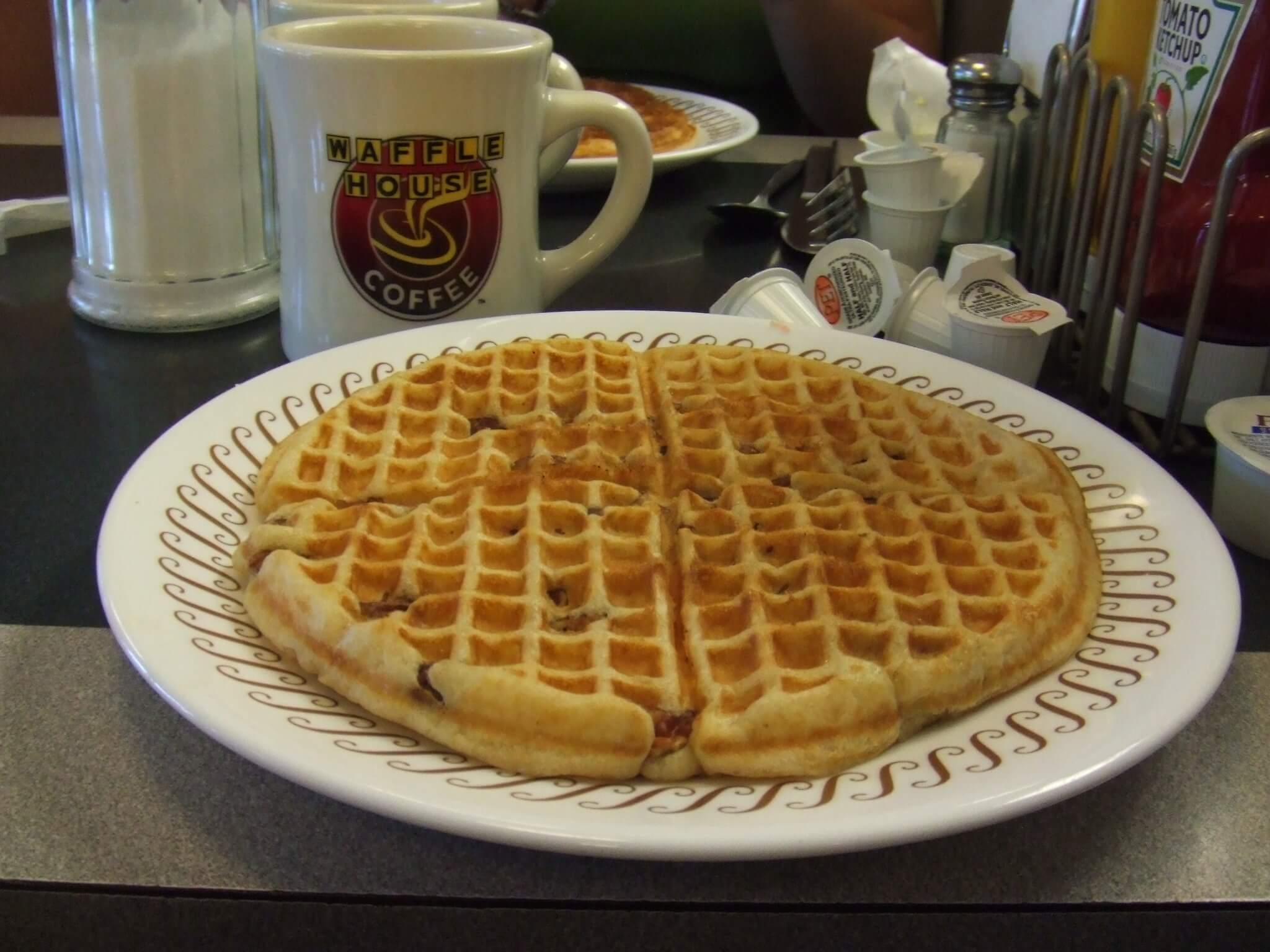 And to wrap it all up, hashbrowns, Waffle House style. It's like a different language down there. Smothered, covered, scattered, filtered, muffled, crumpled, scuttled… Okay, those last four don't count. But look at this perfection. Ignore the blatant slice of American cheese on there. Somehow it tastes fresh off the farm.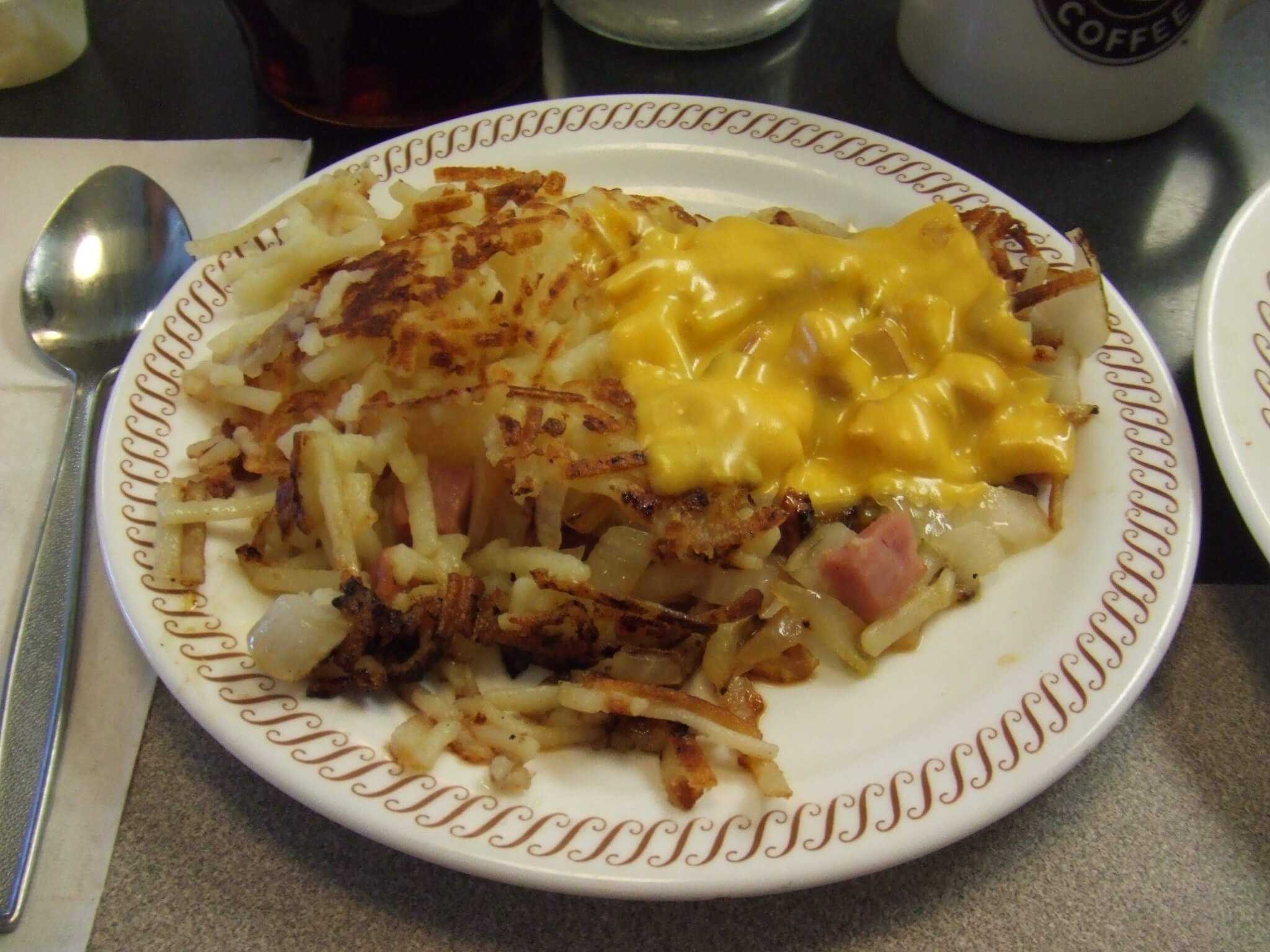 Going to Virginia always makes me realize one thing: if I lived down there all the time, I'd weigh 863 pounds. For sure.