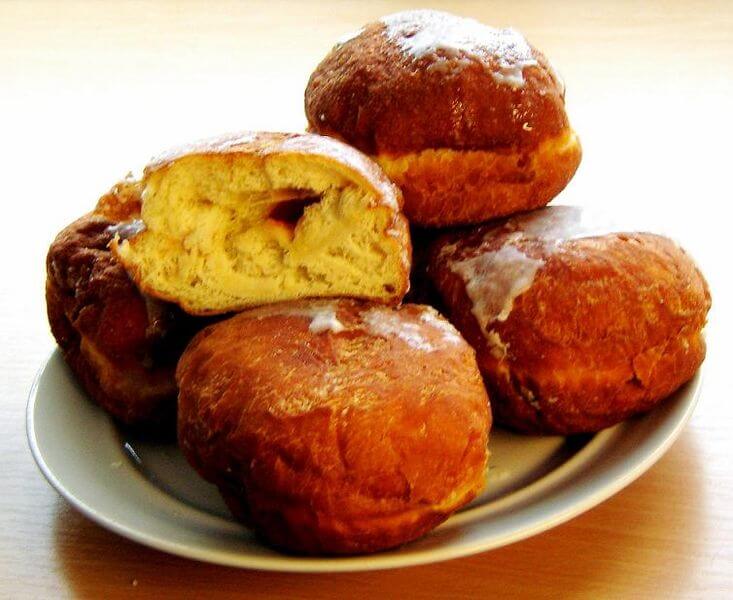 I have an undeniable sweet tooth. Even most of my savory dishes feature sweet onions or carrots or other vegetables and roots with natural sugars. I never knew why I was so fixated on sugar. And then I read this article. And it all makes sense.
" We won't deny that the Poles are fond of the odd tipple (although beer has easily superseded vodka in popularity since 1989). But any foreigner who has been around in this country for more than a few days will spot another national trait – Poles love cakes." Oh. Duh.
Apparently yesterday was Fat Thursday, a day in which Polish people gorge themselves on sweets and fatty, fried food in anticipation of abstaining during Lent. I'll just use that as my excuse for the pain au chocolat at breakfast.
A little history lesson for you, kids. If you didn't celebrate yesterday, you have a free pass for today.

photo of Polish paczki c/o Wikipedia.org