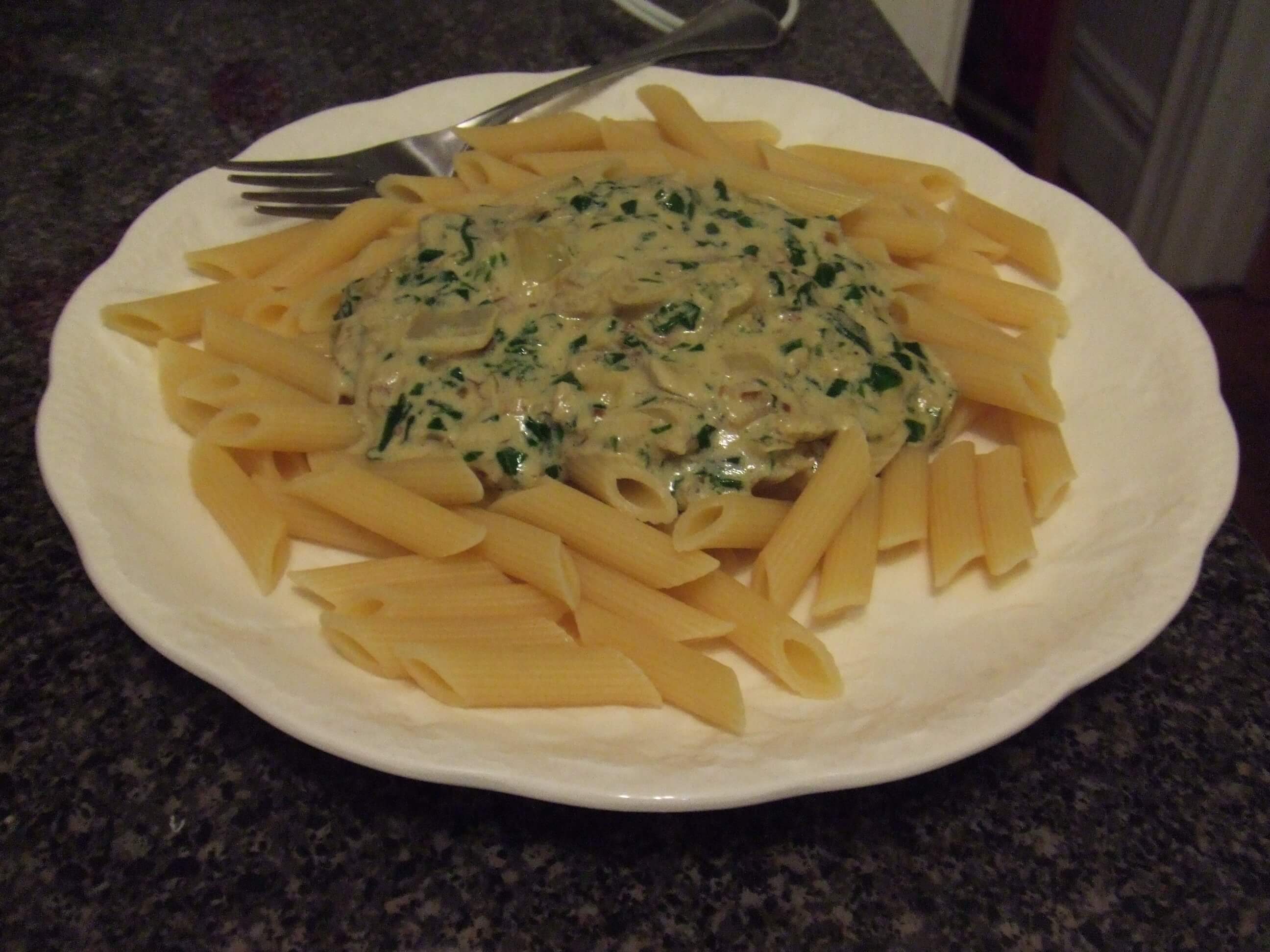 Today was Snowapalooza or Snowmageddon or Snowtastrophe or whatever. I was sent home from work at 11AM and immediately hurried home and into the coziest sweater I have. Dinner was whatever I had in the pantry and you can't go wrong with cheesy pasta on a cold day.
On the menu:
Snowmageddon Penne
Serves 2 (or if you're a large man, haven't eaten all day, or… me… it serves 1)
You'll Need:
3 Tbsp. butter
2 cloves garlic, minced
1/4 cup sweet onions, chopped (I love onions, but you can use less if you so choose)
2/3 cup half and half
1/4 cup parmesan, finely grated (don't even think of reaching for the Kraft)
1/4 cup fresh basil, chopped
salt and pepper to taste
2 cups penne pasta
Cook penne according to the directions on the package. In the meantime, melt the butter over medium heat. Add garlic and onions and saute until the onions are slightly carmelized but watch the garlic closely so it doesn't burn. As soon as the onions are carmelized, add the half and half, parmesan, and basil. Reduce heat to low and let the sauce simmer for about 15 minutes. When the sauce has thickened enough to coat a wooden spoon, add salt and pepper to taste.
Ingest. Enjoy.