Today was hot. VERY hot. I drank some ice water, I ate a popsicle, I took a cold shower. And guess what? I am STILL. SO. FREAKING. HOT. And you know what is on my mind? I think you can guess.
Ice cream. There is no better cold weather treat. I thought, in lieu of cooking or eating or even moving from the whisper of a breeze that blows through my apartment window every hour, I would do an ice cream roundup. Yum.
Time Out New York did a roundup of what they think are the eight best ice cream sandwiches in the city. I have yet to taste any on their list, but I highly suggest you pick up a copy of the magazine, if only just to drool while you melt into a puddle in your air-conditionless apartment. No? Just me?
Did you know the month of July is National Ice Cream Month? Who cares if it's true! It's an excuse to eat ice cream like it's going out of style. And for the month of July, chefs at Kimpton Hotels across the country are offering special ice cream dishes like vanilla bean gelato with caramelized popcorn and caramel sauce (New York, NY) and Pennsylvania sweet corn ice cream with elephant heart plum and ginger gelato (Philadelphia, PA). For more info on your local Kimpton Hotel and their cheapo ice cream deal check their website.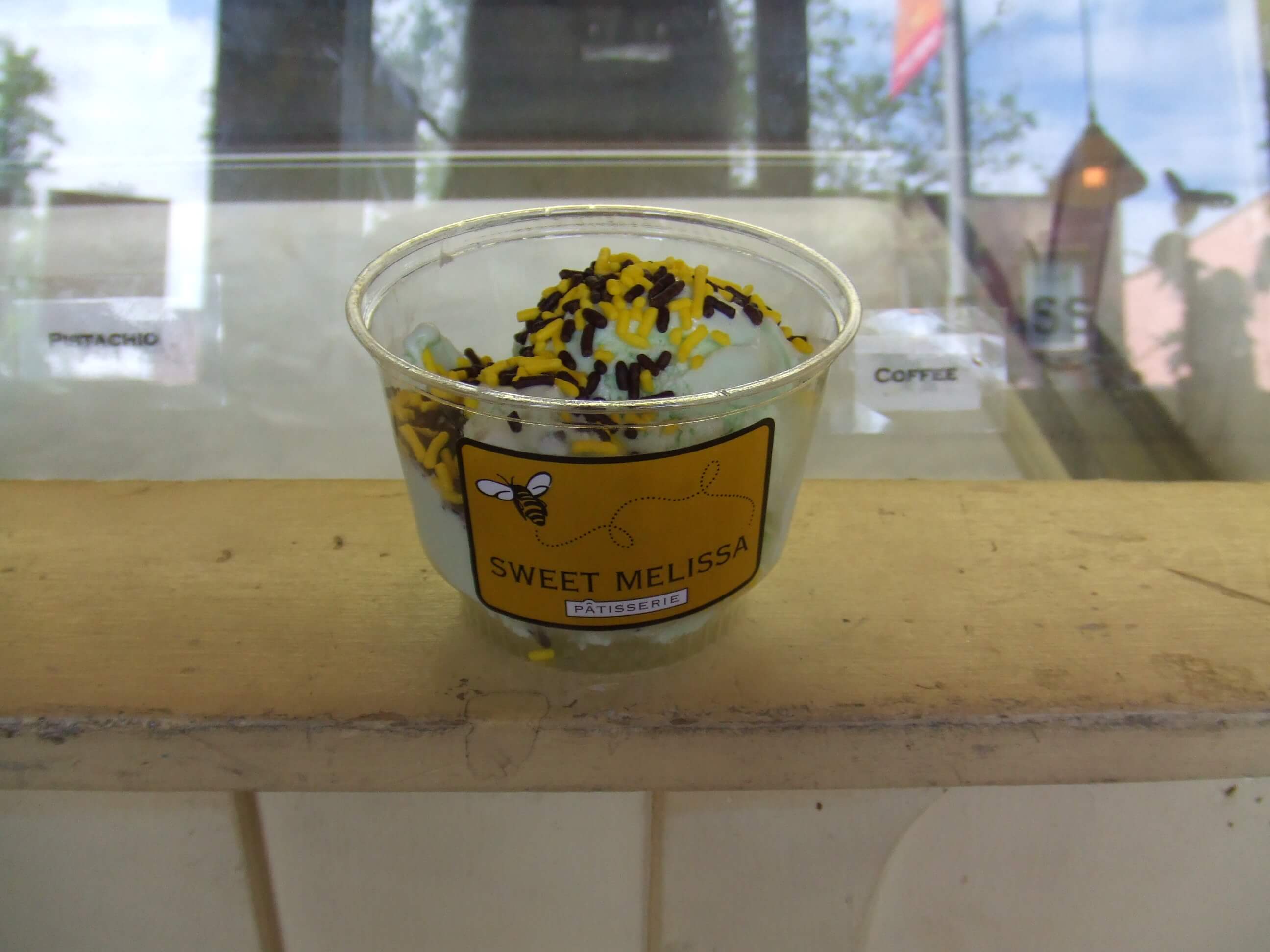 If you live in New York City, you will literally trip over the endless ice cream options offered in and around New York. Two of my favorites include the Donut Ice Cream Sandwich at Peter Pan Bakery in Greenpoint, Brooklyn (vanilla ice cream sandwiched between a split red velvet donut, or cookies and cream ice cream sandwiched between a plain cake donut) and the pistachio ice cream at Sweet Melissa in Carroll Gardens, Brooklyn.
Ice cream! Way better than the Mr. Tasty blaring his abominable song on your street corner, and way more legal than taking a dip in the Lincoln Center fountain.