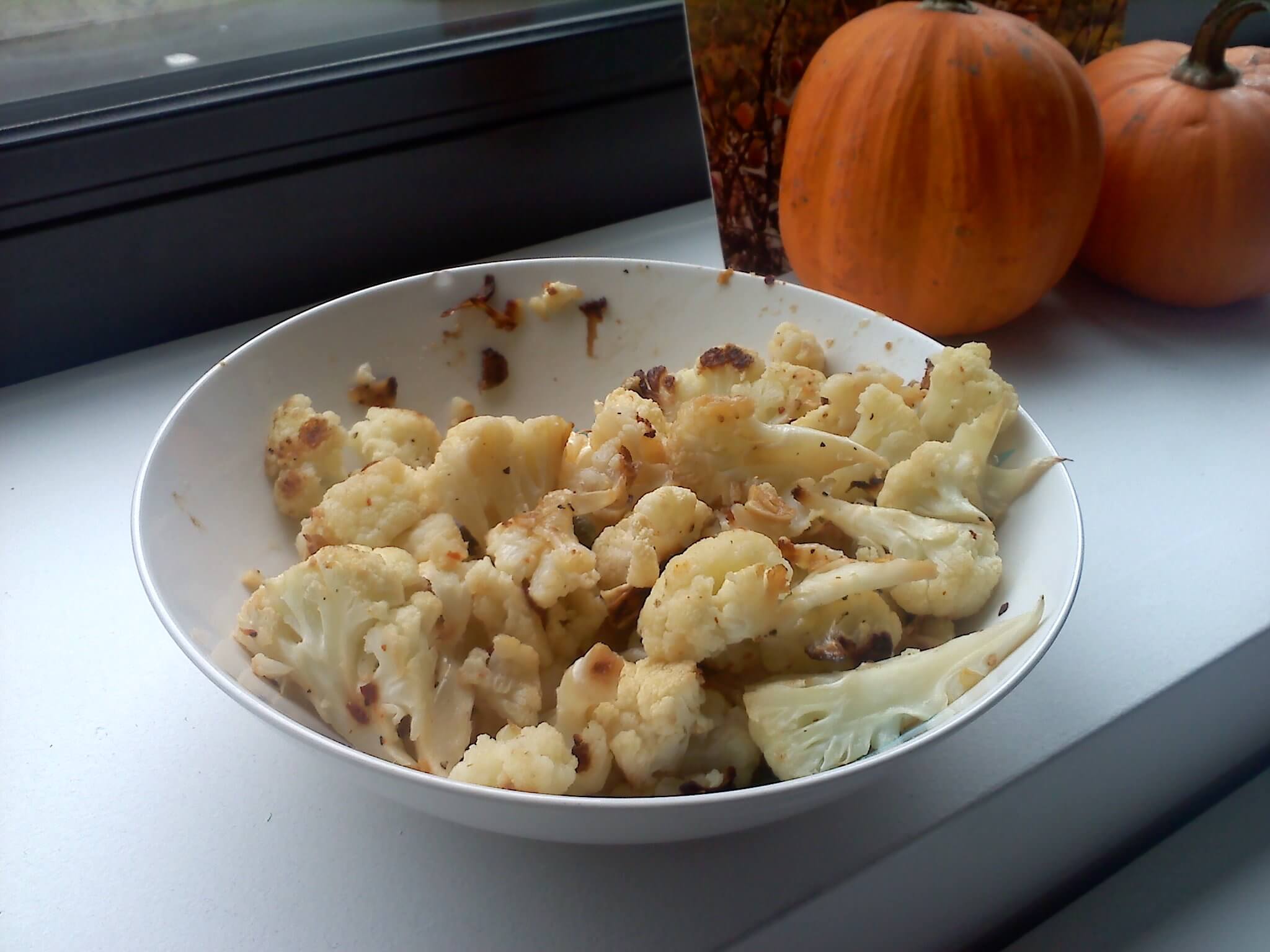 This is a salad that I tasted for the first time at one of my favorite restaurants in New York, Otto. My only hang up is that the original calls for olives, which I loathe. When I made this I left the olives out but you could easily chop up and add 16 Kalamata olives during the last step to make it a truly authentic Mediterranean dish.
On the menu:
Roasted cauliflower salad
Serves 4 as a side
1 large head of cauliflower (around 3 lbs)
2 Tbsp olive oil
2 garlic cloves, minced
3 Tbsp capers
1 1/2 Tbsp fresh squeezed lemon juice
1/4 tsp red pepper flakes
1/2 tsp freshly cracked black pepper
Salt
Preheat oven to 425 degrees. Line a large baking sheet with foil.
Clean stem and leaves off of the head of cauliflower. Chop cauliflower into bite sized pieces with flat sides (this just makes roasting and caramelizing easier). Rinse in a colander and shake off as much excess water as possible.
Toss cauliflower in a large bowl with olive oil and black pepper. Spread in one layer on the baking sheet and bake for 10 minutes. Flip cauliflower with tongs and roast for another 10 – 20 minutes until your pieces are golden brown and softened.
Spread cauliflower on a plate in one layer so that it cools down a bit.
In a large bowl, add capers, lemon juice, red pepper flakes, and a healthy pinch of salt. Add cauliflower and toss to coat. (This is where you would add your chopped olives if you wanted)