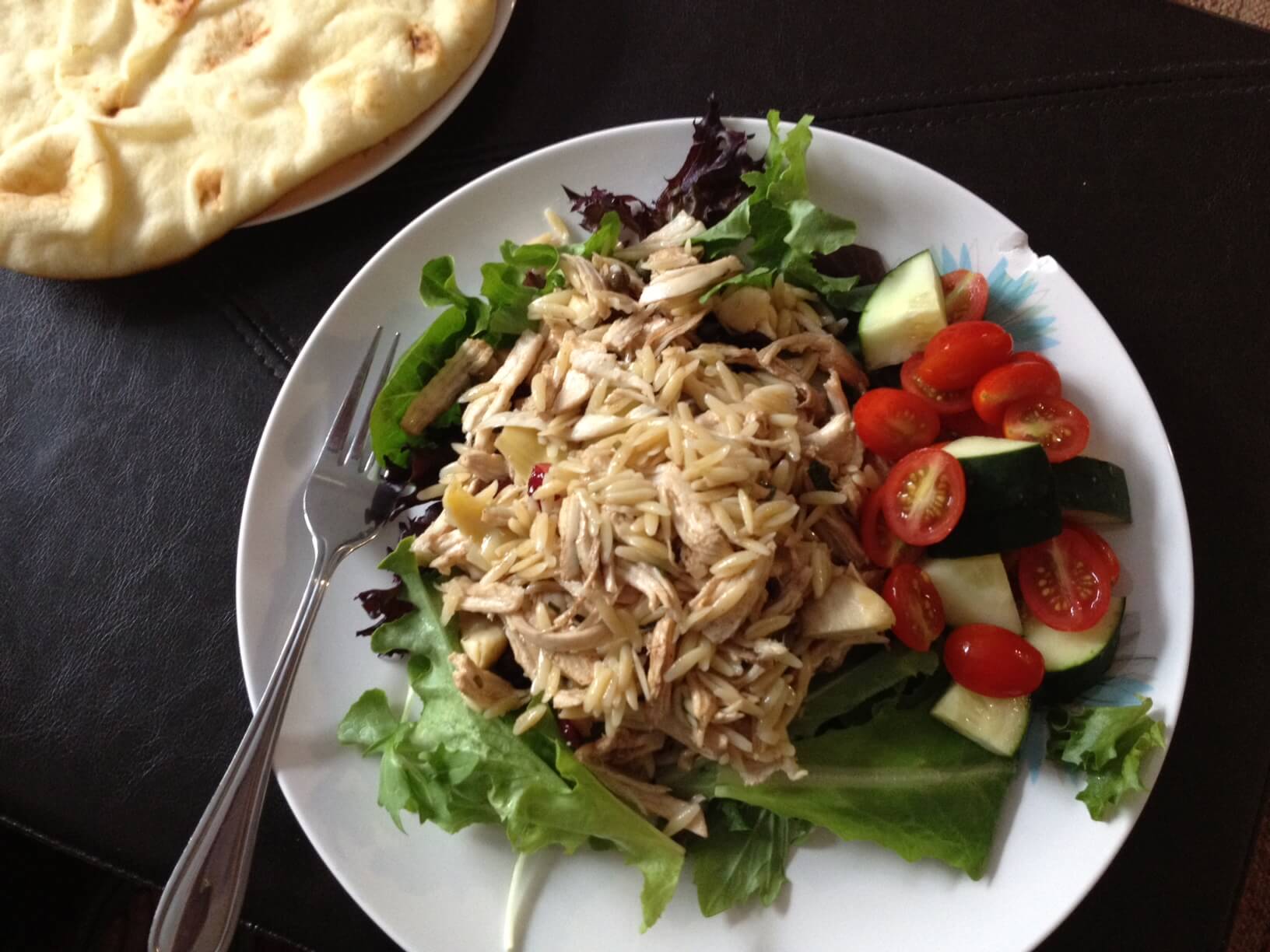 I love to cook (…duh) but sometimes weeknight meals feel like a chore to come up with. The BF and I do our weekly grocery shopping on Sundays and sometimes I just can't think past Sunday night as far as meals go. "Are you sick of penne vodka?" I always ask, staring down at the shopping list with the same twenty items as last week and the week before.
If you're like me, and you often run out of ideas, there's a savior: Epicurious Weekday Meal Planner. It's literally a meal for every night of the week. Not just an entree, not just a soup or a sandwich, a whole meal: salad, entree, and even a dessert suggestion. Epicurious even offers up suggestions on what to do with leftovers (for example, 2 cups of rice made on Monday could serve as the base for Tuesday's soup). And the best part? Most meals are working-girl/guy friendly. You won't find any four-hour-long roasting menus or Thanksgiving-sized turkey dinners. If you're ever stuck for a meal idea, you gotta check it out.
The below meal comes straight from Epicurious' Weekday Meal Planner and it exceeded my expectations. And I love that it makes enough leftovers for my lunch tomorrow and The BF's dinner on Thursday.
On the menu:
Mediterranean chicken salad
Serves 5
Adapted from Epicurious.com
4 Tbsp olive oil
2 Tbsp balsamic vinegar
1 Tbsp fresh tarragon, chopped
1 Tbsp lemon juice
1/2 Tbsp dijon mustard
Salt and pepper to taste
3 cups cooked, diced chicken
1 cup orzo
1/3 cup dried cranberries
1 6-oz. jar of artichoke hearts, drained
2 Tbsp capers, drained
3 cups mixed greens
1/2 cup grape tomatoes, halved
1/2 cup cucumbers, diced
In a small bowl combined oil, vinegar, tarragon, lemon juice, and mustard, and whisk together until combined. Add salt and pepper to taste. Toss the chicken with 1/4 cup dressing until coated.
Cook orzo as directed and once drained, toss cooked orzo with the remainder of the dressing. Add chicken to the orzo, then add the cranberries, artichoke hearts, and capers.* Plate mixed greens and then chicken salad on top of the greens. Add tomatoes and cucumbers on the side (or on top if the mood strikes you).
*This salad is "supposed" to be served cold (I don't really do a lot of things I'm supposed to when it comes to cooking) but I looooved the flavor of the balsamic vinegar when the chicken and orzo warmed it up, so feel free to serve it warm or at room temperature.
Note: I warmed up some naan and served it alongside the salad. It was the cherry on the sundae… and yes. Afterward I ate a sundae.