Confession: in the last six months, I've become a bit of a takeout queen. I blame the winter. Waking up on a cold Sunday morning, there is little I want to do besides lie in bed and watch TV, much less get out of the warm blankets and go out into the cold to get groceries or bagels. But then I looked at my checking account. Ouch.
Did you know a carton of eggs, a block of cheese, tomatoes, turkey, milk, toast, and butter costs about $12? And lasts for at least 3 meals? Sayonara, takeout.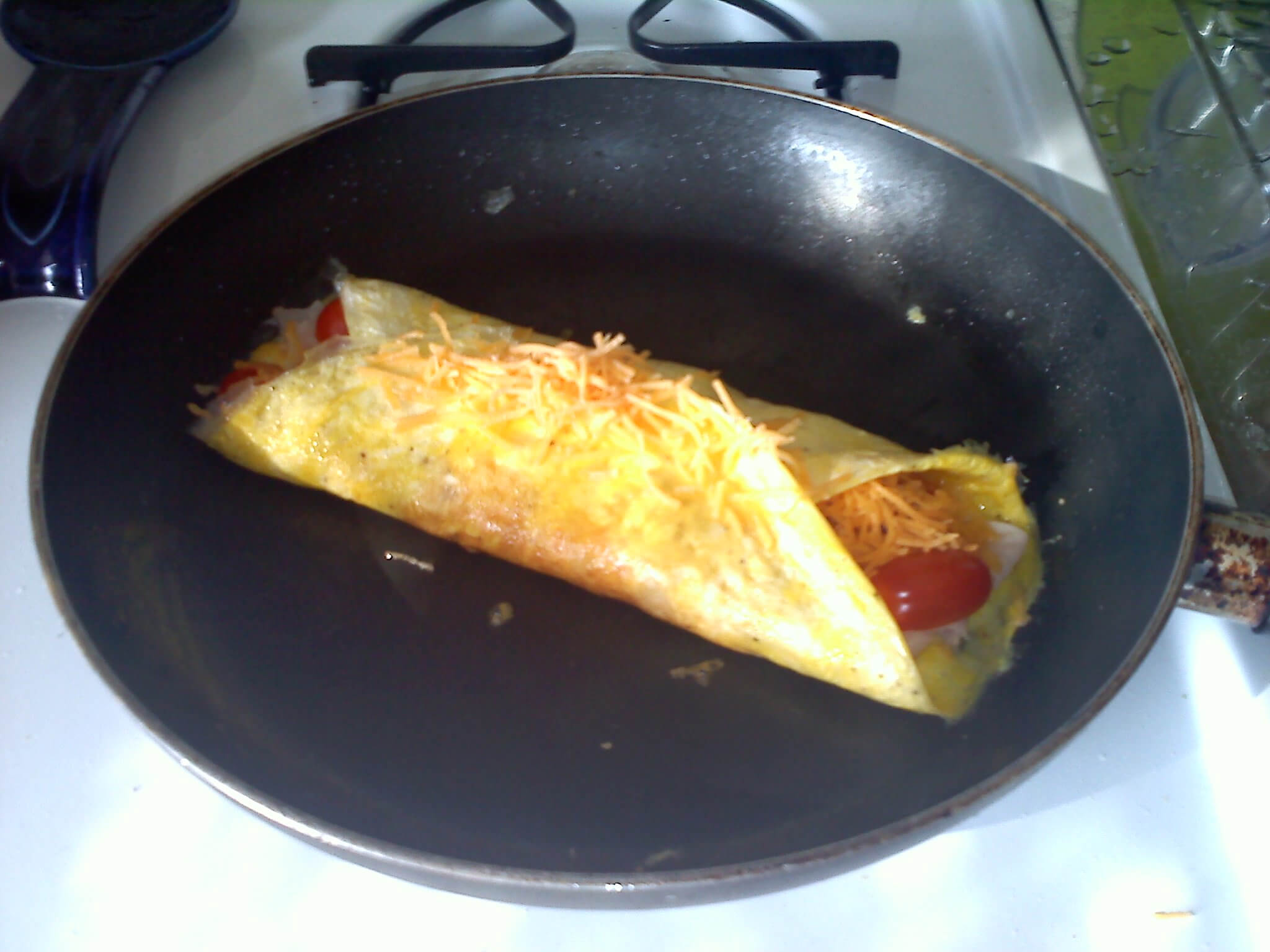 On the menu:
Easy omelet
2 eggs
1 Tbsp milk
1/4 tsp salt
1/4 tsp pepper
1 Tbsp cheddar cheese, shredded
Any additional ingredients your heart desires (the pictured omelet has shredded cheddar, sliced cherry tomatoes, and turkey)
Whisk together eggs, milk, salt and pepper, and the shredded cheddar. Spray cooking spray in a non-stick skillet and turn heat to medium/low. Pour in egg mixture. Rotate the skillet so a thin layer of egg coats the entire bottom of the skillet. Let cook until bubbles start to form. Rotate skillet again so the uncooked egg in the middle of the omelet slides to the outside to cook. Once center is almost firm, line up for omelet filling in one single line in the center of the egg. With a spatula, fold the edges of the egg toward the center, like a tri-fold letter. Cook for another 5 minutes and sprinkle with shredded cheddar.
Note: I did an omelet post awhile back, with the same technique, different filling.