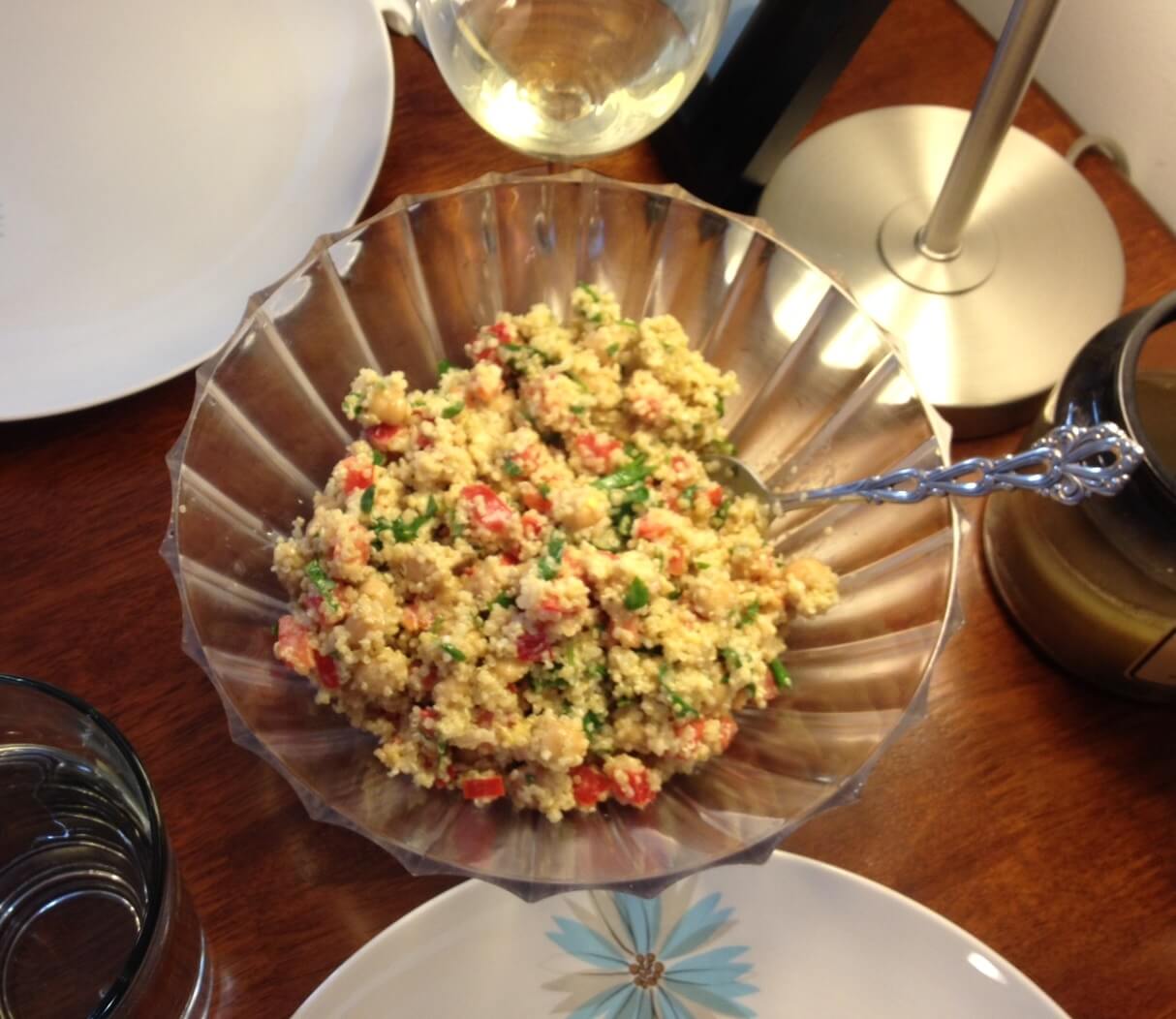 When preparing my vegetarian menu, I knew I need something to round out the vegetables and dairy. While staying away from traditional pastas, I thought I'd experiment with quinoa. Truth be told, the only reason I've never delved into this seed-that-functions-like-a-grain prior to my veg meal is because I can't find it in my grocery store. And I've experienced the blank "I don't know what the heck you're talking about" stare at that store too many times to ask for something that sounds French but isn't at all. "Keen-waaaaaaah?"
I found some organic quinoa at my produce market instead and went to town on this recipe. It ended up being way more delicious than I thought it would be and filling to boot.
On the menu:
Quinoa salad with red pepper and chickpeas
Serves 4 as a side
1/2 cup dry quinoa
1/4 chopped fresh parsley
1/2 cup canned chickpeas
1 shallot, minced
1 clove garlic, minced
1/2 red bell pepper, chopped
3 Tbsp fresh lemon juice
2 Tbsp tahini
1 Tbsp olive oil
Salt and pepper to taste
Cook quinoa according to the directions on the package. Once completely cooked, remove from heat and stir in chickpeas, red pepper, and parsley. In a small bowl, whisk together the shallot, garlic, lemon juice, tahini, and olive oil. Add salt and pepper to taste. Drizzle dressing over the quinoa and chickpeas and stir gently until incorporated.
This can be served warm, or refrigerated for a later use and served cold.