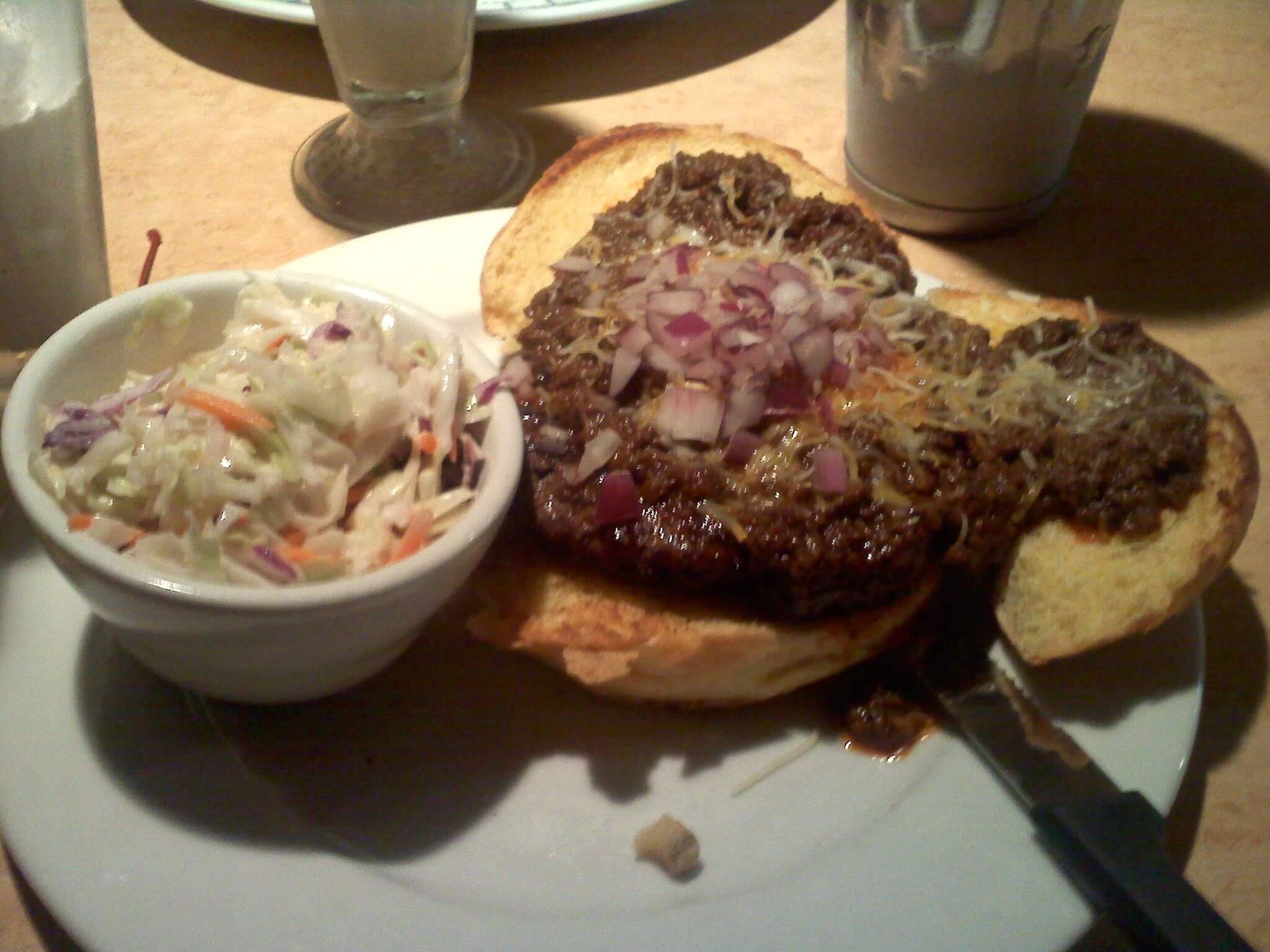 I spent last week in San Diego, CA with The BF and his amazing family, and in between Christmas feasts I ate a whole lot of junk food. There's just something about this time of year that makes me want to fill my face with everything fattening, filling, sugar-coated, and greasy.
That's normal, right?
Anyway, I thought I'd pick one meal out of many to highlight a new spot I'd never heard of in San Diego. If you're in the area and looking for something delicious late night (or any time, really) this is the SPOT.
Studio Diner, 4701 Ruffin Road, San Diego, CA (Kearny Mesa neighborhood). The diner is a 1940s throwback, decorated with movie memorabilia and set just outside Stu Segall Productions, a working TV and movie set (Silk Stalkings and Renegades were filmed here). Diners, Drive Ins, and Dives filmed an episode here and it's been bustling 24/7 ever since. The menu is chock-full of diner favorites, and breakfast is served all day (and night) long.
On the menu:
Chili "Crew" Burger with coleslaw
Monte Cristo
Black and white shake
Verdict: I died and went to diner heaven! Truth be told, I have yet to find a really great old school diner in New York City. They're all Greek, or giant portioned, or overpriced and underwhelming. But this place hit the spot. The burger was open faced and covered in chili, red onions, and cheese and resting on a toasted bun. The coleslaw was creamy and clearly freshly made, the milkshakes were super thick and come half in the fountain glass and half in the tall silver shake cup, and the Monte Cristo was fried to perfection. I highly recommend this spot at any time of the day, but specifically in the wee hours of the morning. Just be forewarned: it'll be packed.