Happy weekend, my friends! Just back from foggy London town (where the weather was goooorgeous, I might add) and so happy to tell you that today through September 2 you can enter here to win an incredible set of T-Fal Cookware courtesy of Cooking Planit. Remember Cooking Planit? The coolest cooking app out there right now? Here's a refresher.
Cooking Planit does everything except stand at your stove and stir the sauce for you. On the app you can choose the dish or dishes you want to cook, make a grocery list, sync all your devices so that you can use your phone or iPad to shop with, then return home to your kitchen and get to cooking with the help of voice instructions and perfectly timed cooking prompts. You literally can't mess it up.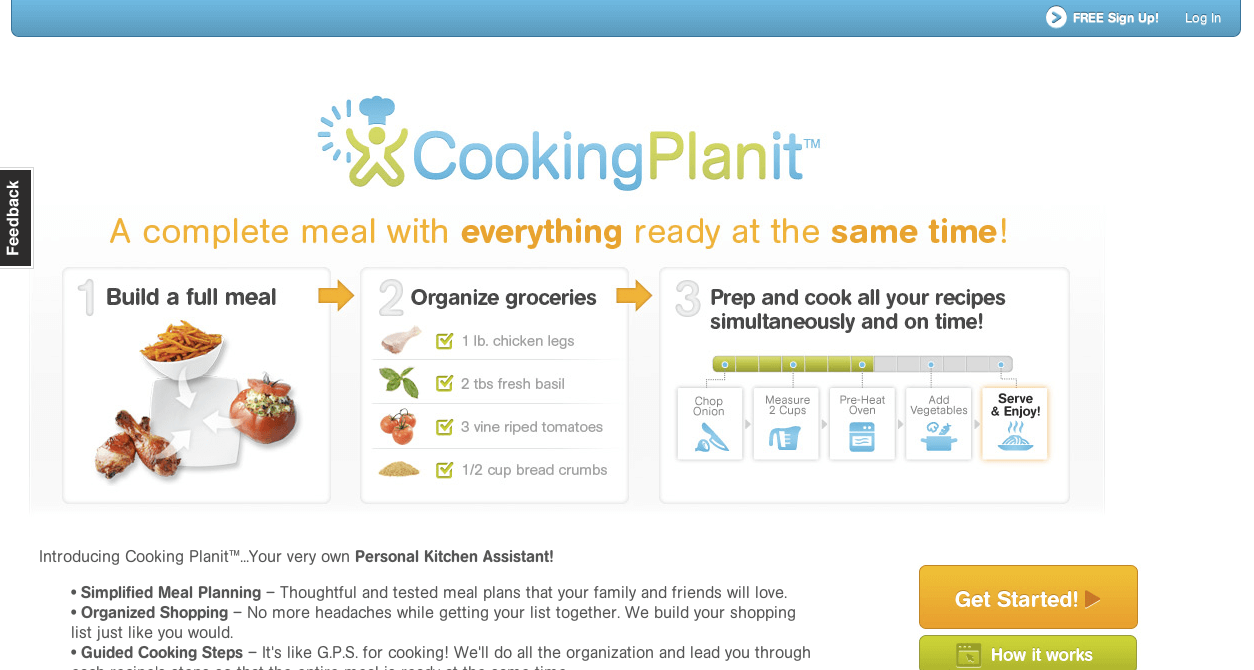 Here are a couple other features you will surely want to know about.
Ability to choose meal plans based on dietary restrictions.

Provides a list of things you'll need to cook the meal, from food prep ingredients to kitchen staples and equipment. Have you ever been halfway through a recipe and realize it calls for a Kitchenaid and you don't have one? Guilty.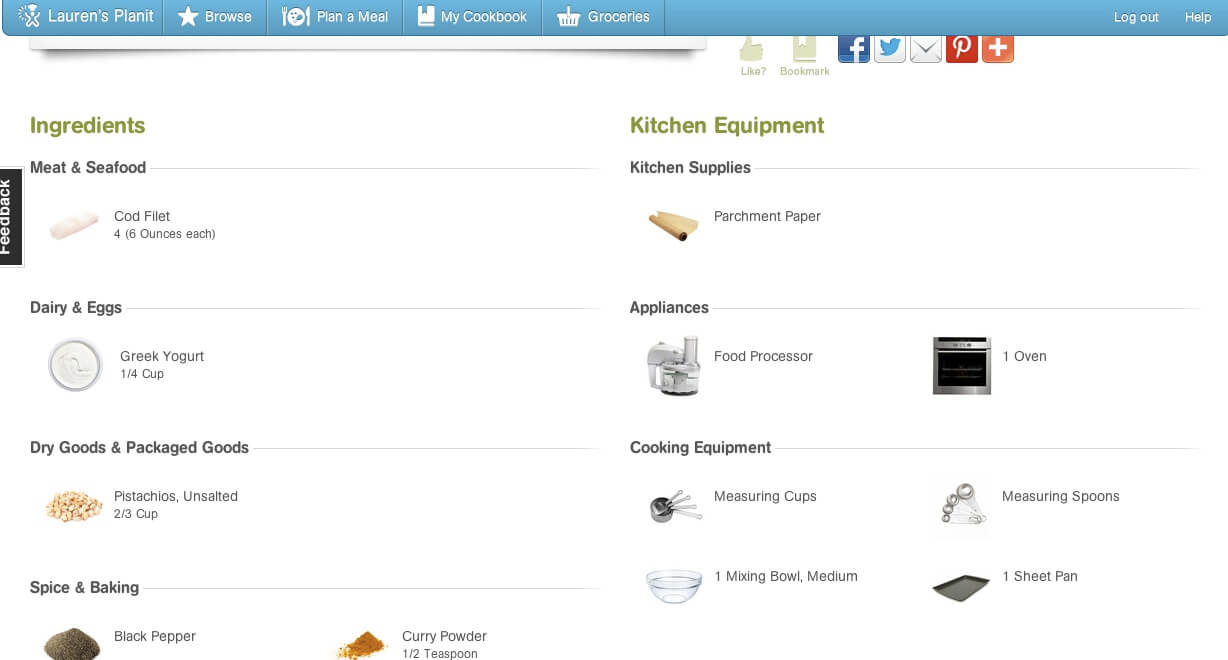 Predicted time finished. Expecting guests at 6:30? Not starting to cook until 5:55? Then wait. Cooking Planit tells you down to the minute, based on what time it is now, your dish will be done. Better than an egg timer any day of the week.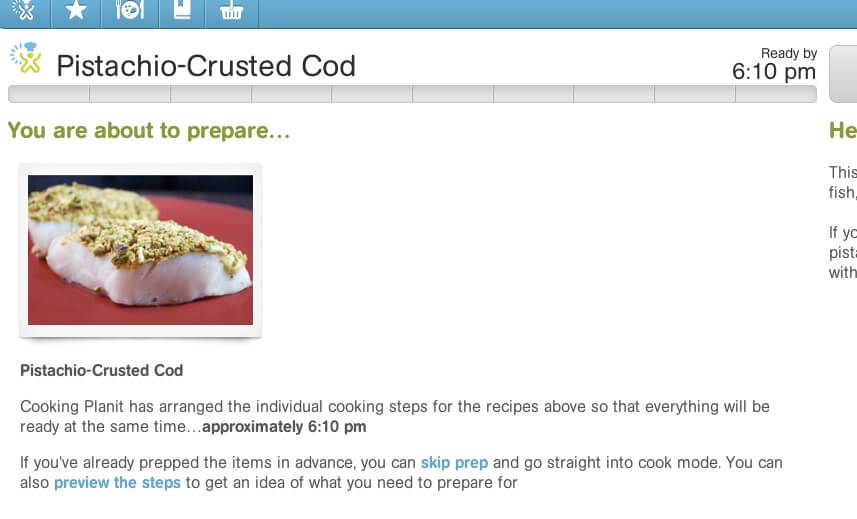 Warnings when you've skipped ahead. You're like, "I'll just get the next step going before I finish this one" and Cooking Planit is like, "Hey girl. Slow down. Take it easy. Have a sip of wine. And don't ruin this meal."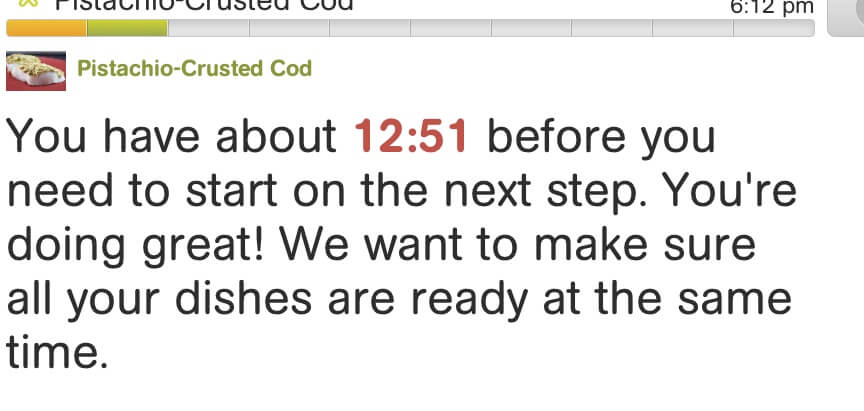 Provides notice of ingredients you'll need in the current step. Sometimes I scan the list of ingredients and they're out of order or I just plum skip over one. Cooking Planit takes you step by step, ingredient by ingredient, so nothing is left out.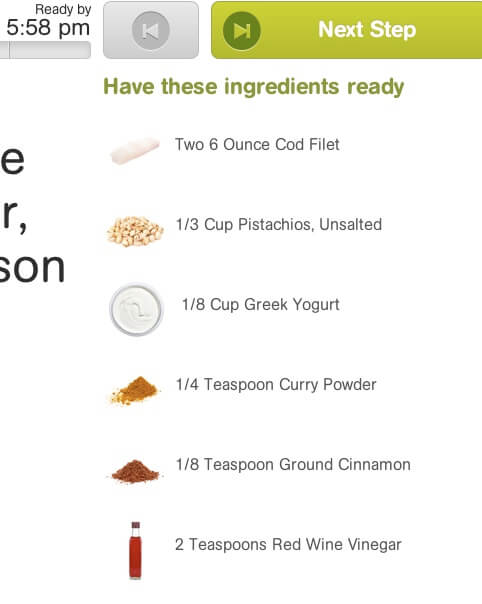 And yes, that's a built in timer. I don't know about you but sometimes I forget to set my oven timer. Cut to 30 minutes later when my entire kitchen smells like burnt cookies and I'm trudging sadly to a bodega for Oreos. Not with Cooking Planit. They'll countdown for you.

The best part: you can try it for free. So go forth! And don't forget to enter the giveaway by following me @LaurenFoodE on Twitter and clicking here! Because what's better motivation to get cooking than fancy new pots and pans from T-Fal?