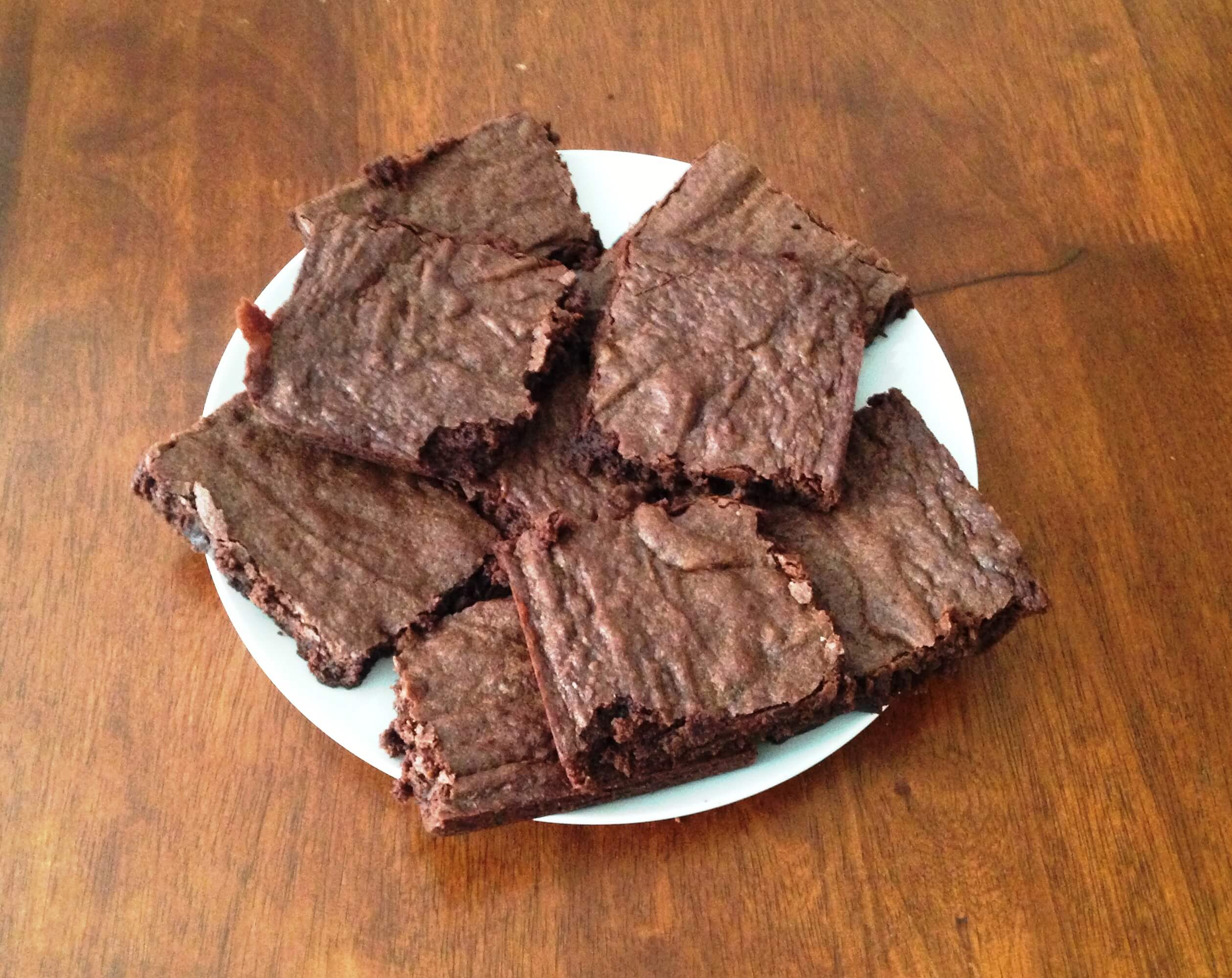 It's my lifelong goal to make brownies that taste just like the box but without all the preservatives and chemicals.
Oh no WAIT. It's not MY lifelong goal. It's The BF's own personal goal for me.
In any case, there was one time where I plucked a recipe for brownies off the internet at random and the brownies that recipe yielded were perfection. And you know what? I never bookmarked the recipe and then I lost it. And The BF reminds me of it at least once a week.
So here is ANOTHER brownie recipe (I do this to you guys a lot, you realize) and this one is deliciously chocolate and fudgy and if you're like me, you'll undercook them just a touch so they stay nice and soft. Maybe you'll add a scoop of ice cream on top. Maybe I'd salute you.
On the menu:
Fudgy Chocolate Browies
Makes 12 large brownies
Adapted from MommiFried
1 3/4 cups flour
3/4 cup unsweetened cocoa powder
1/2 tsp baking soda
1/4 tsp salt
1 2/3 cups white sugar
3/4 cup (1 1/2 sticks) butter, melted
2 1/2 Tbsp water
2 eggs
2 tsp vanilla extract
Preheat the oven to 350 degrees. Grease a 9″ x 13″ baking pan.
In a small bowl, whisk together the flour, cocoa powder, baking soda, and salt.
In a medium bowl, stir together the sugar, butter, and water until combined. Add eggs and vanilla and stir to combine.
Add dry ingredients to wet ingredients and mix just until combined. Pour into greased baking sheet and smooth until the batter is evenly distributed in the pan.
Bake for 20 – 25 minutes or until the top is crackly and the corners are firmed up. Let cool completely* before cutting.
*Note: We have a running joke in our house that the brownies never, ever get to cool completely before they're cut into. If your house smells like brownies and you can wait a full hour until they cool to eat them, then I have a medal here for you.