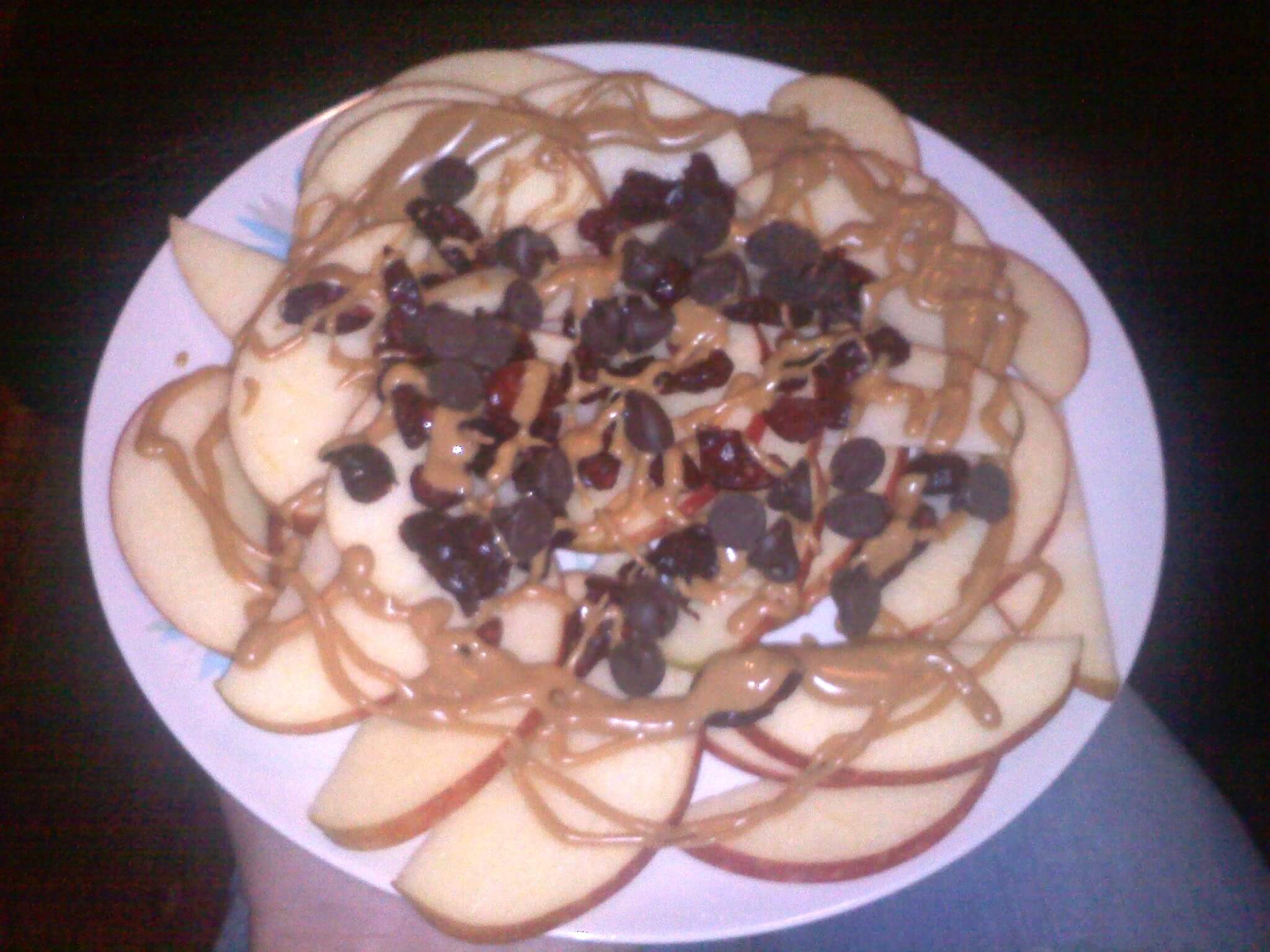 I posted this picture on Instagram a couple weeks ago and was shocked at the huge response it got. I guess I shouldn't have been, I was equally intrigued when I saw it on Pinterest. Which means alas, I cannot take credit for this genius idea. It's so basic but so adorable and I find myself making it all the time as a late night snack. I can convince myself that because it's mostly fruit, it must be healthy!
On the menu:
Apple nachos
Serves 1 – 2
1 large apple
3 Tbsp peanut butter
3 Tbsp craisins
2 Tbsp chocolate chips
Quarter the apple and cut out the core. Slice each quarter into 1/4 inch thick slices and fan out on a plate. Melt the peanut butter in the microwave for one minute until liquified. Sprinkle craisins and chocolate chips over the apple slices and then drizzle the peanut butter. Eat your face off.