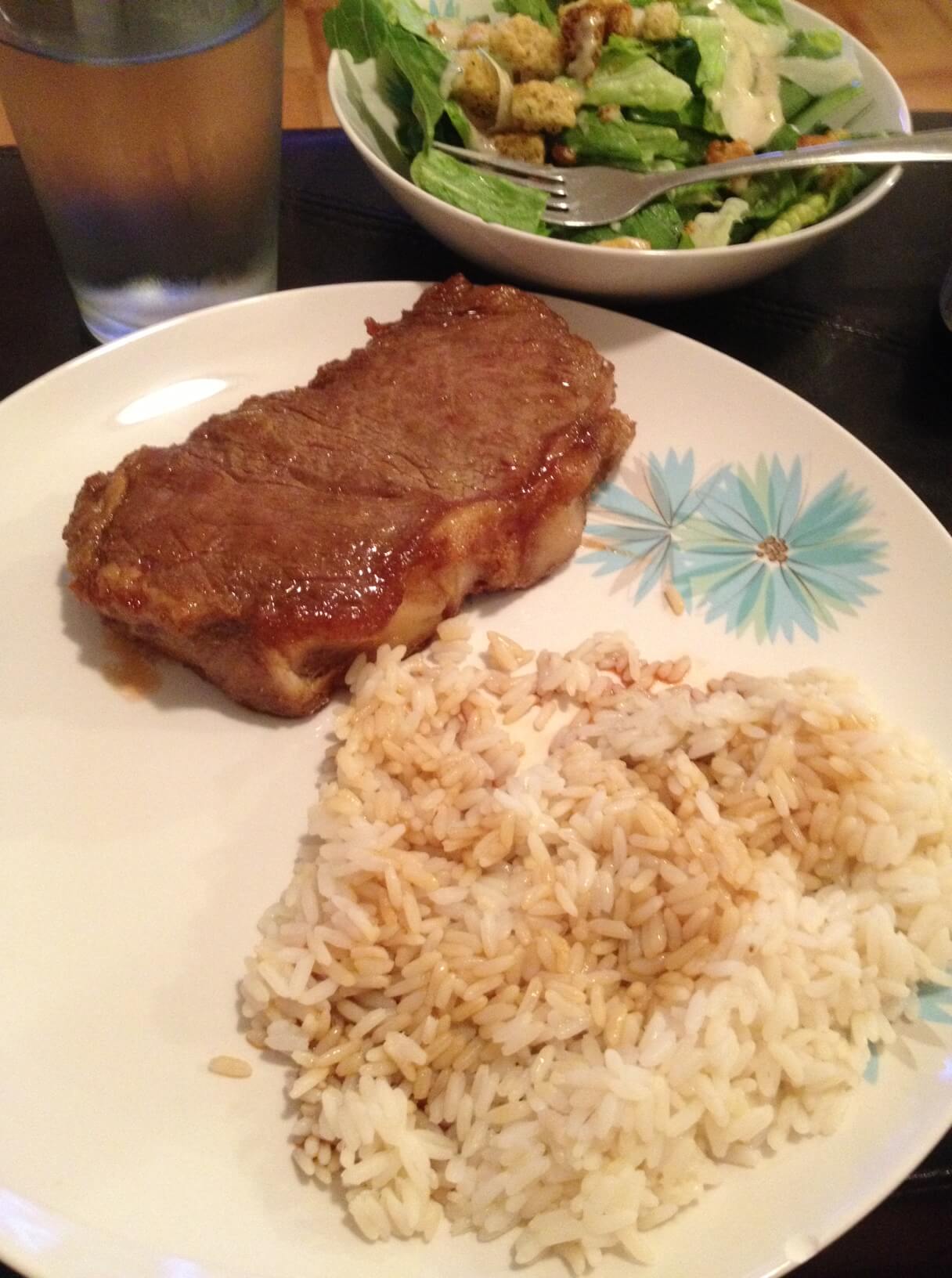 If I was forced to cook only one cuisine for the rest of my life, it would hands down be French food. It's rich, it can be deceptively simple, and to me it's the most comforting. The BF would heartily disagree. Whenever I make anything even remotely Asian-inspired he's over the moon about it, but it happens to be my least favorite type of food. It's a CONSTANT source of arguments between us, and the one hurdle we must face in our relationship.
Ha. Ha.
So this one's for him! On this, our two year anniversary. Thanks for willingly putting up with me for 730 days.
On the menu:
Asian Steak
Serves 2
2 1-lb. steaks, 1 inch thick (any cut that fits those size perameters will do)
2 Tbsp ground coriander
2 Tbsp honey
6 Tbsp soy sauce
3 Tbsp olive oil plus 2 Tbsp, divided
3 cloves of garlic, halved
In a large bowl, whisk together the coriander, honey, soy sauce, and 3 Tbsp of olive oil. Rub the steaks all over with the halved garlic and then add the garlic to the bowl with honey mixture. Put steaks in the bowl and cover with honey mixture. Refrigerate for at least an hour, or let sit out at room temperature for around 45 minutes before cooking.
Once marinated, heat 2 Tbsp of olive oil over medium/high heat in a large skillet. Sear steaks on either side for 3 minutes. Lower the heat and finish cooking over medium heat for 10 minutes on each side.
Let rest for at least 15 minutes before serving alongside white rice with a splash of soy sauce if you like.