One problem with being home all the time now is that I want to bake all. the. time. On my kitchen counter right now I have M&M cookies, unfrosted cupcakes in anticipation of a ladies' lunch tomorrow, and a citrus cream cheese loaf that The BF asked me to make last week. I should invest in some sort of healthy eating cookbook or something.
In any case, this cake is not healthy by any means but for some reason it screams "brunch!" to me. How much less healthy could it be than cinnamon French toast or something? That's my rationale and I'm sticking to it.
Note: this makes an awkward amount of batter, and you'll have enough batter for one loaf cake and 8 cupcakes. Just go with it.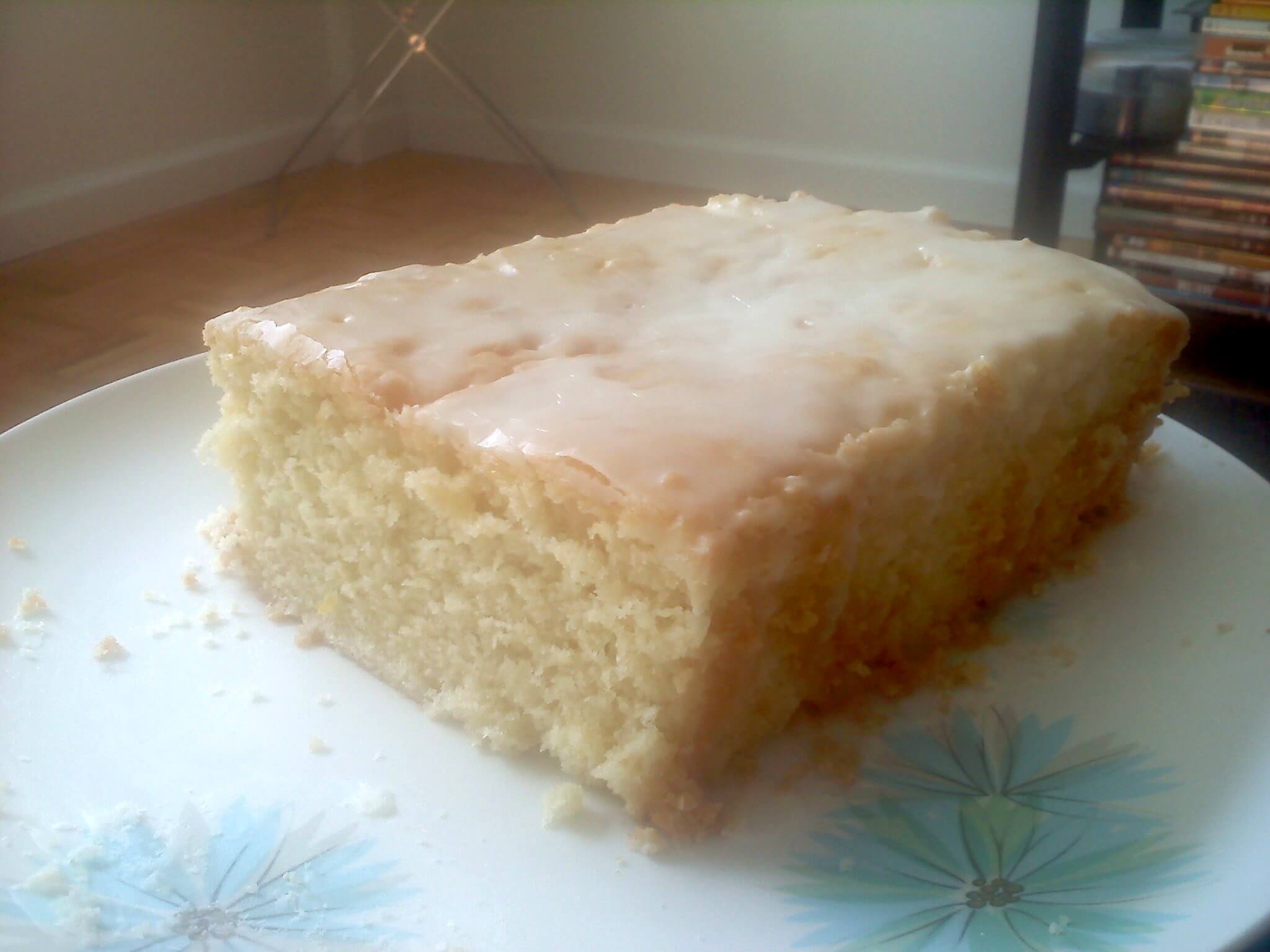 On the menu:
Citrus Cream Cheese Pound Cake
Makes 1 9x3x4 sized loaf
8 oz. cream cheese, room temperature
1 cup butter, room temperature
1 3/4 sugar
5 eggs
2 tsp vanilla
2 cups flour
1 1/2 tsp baking powder
1/2 tsp salt
1 Tbsp lemon zest
1 Tbsp lime zest
Glaze
1 cup powdered sugar
1/2 lime, juiced
1/2 lemon juiced
2 Tbsp orange juice
Preheat oven to 325 degrees. Grease and flour a 9 x 3 x 4 pan. Put 8 cupcake liners in a cupcake tin.
Cream together cream cheese and butter with an electric mixer. Add sugar and blend to combine. Add eggs one at a time, blending after each egg is added. Blend in vanilla until combined.
In a separate bowl, whisk together the flour and baking powder and salt. Add zest and whisk in. Slowly add dry mixture to wet mixture and stir by hand just until combined. Do NOT overmix.
Pour 2/3 of the batter into the loaf pan. Divide rest among the cupcake cups. Bake cupcakes for 25 minutes; bake loaf cake for 60 minutes. Tip: set the timer for 25 minutes and put cupcakes and loaf in together. Once the timer goes off, take out the cupcakes and set the timer for 35 minutes to finish off the loaf.
Let the cakes cool and then make the glaze. Stir together the powdered sugar and the citrus juices. Remove the cakes from their respective pans and put the loaf on a plate, the cupcakes on parchment paper to catch the drips. Pour 3/4 over the cake and dip the cupcakes in the remaining glaze. Let the glaze harden and enjoy.
NOTE: This recipe originated here and here and the first one calls it a Philly Fluff. Does that name tug at your heart strings? Tell me why! I'm from upstate New York and have no idea.