I can't tell you how thrilled I am that it legitimately feels like fall, that I have a brand spanking new stove (I think I will name her Bertha?), and that I feel a crazy intense desire to be back in the kitchen. All is right with the world! Okay, so I could use a tiny bit more money. Details.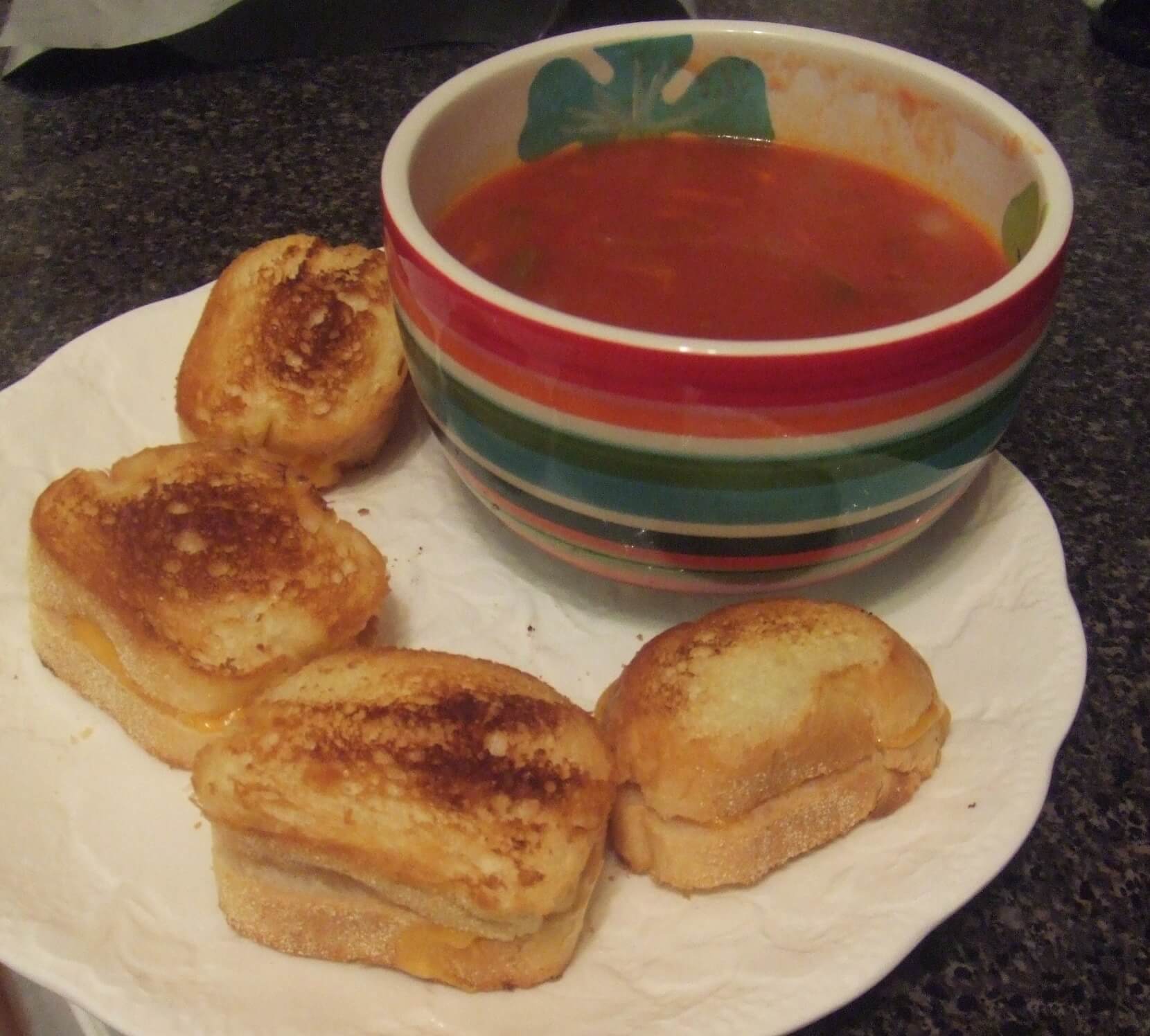 On the menu:
Mom's tomato soup
1 cup celery, chopped
1/2 yellow onion, chopped
2 medium sized carrots, grated
1/2 large green pepper, chopped
1/4 cup butter
4 1/2 cups chicken broth
1 quart tomatoes, peeled* and chopped
1/2 tsp salt
1 tsp pepper
4 tsp sugar
1/4 cup flour
Saute celery, onion, carrots, and green pepper in butter in a large, heavy pan until they are slightly softened. Add 4 cups of the chicken broth, tomatoes, salt, pepper, and sugar. Bring heat up to boiling. Reduce heat and simmer for 30 minutes. Blend flour with the remaining 1/4 cup of chicken broth. Gradually add flour mixture to soup. Simmer for another 15 minutes, or until the soup thickens and the vegetables are tender. I like to serve this soup with tiny grilled cheese sandwiches, cause frankly, everything is cuter in miniature.
Note: the key to this soup is making sure all of the vegetables are chopped to relatively the same size.
*To peel a tomato: boil a pot of water. Make a small X in the top of the tomato, barely piercing the skin. Drop the tomato into the boiling water for 30 seconds. Remove it and immediately drop it in icy water. The skin will peel right off.