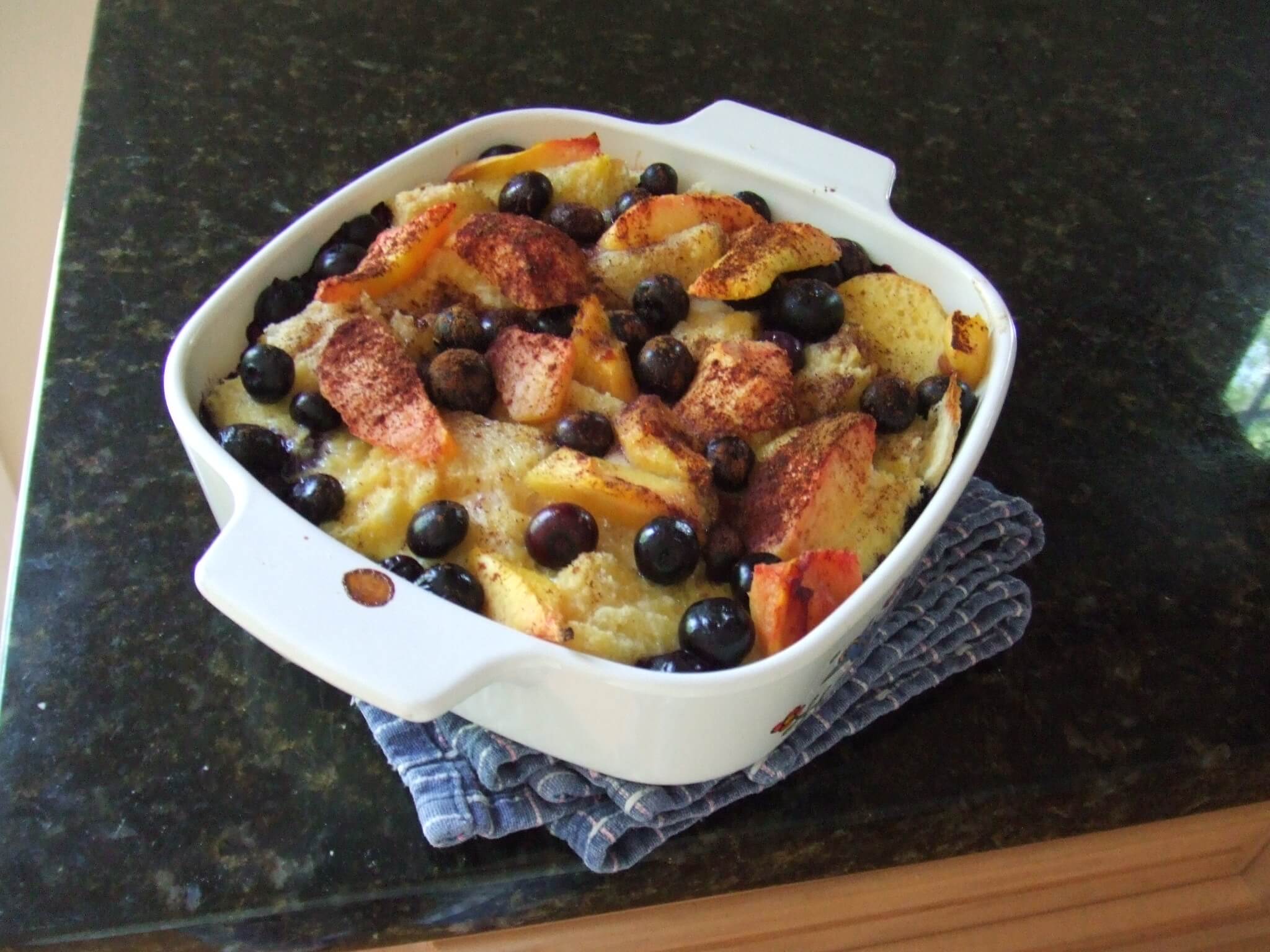 I had big plans to cook up a storm in my parents' kitchen this weekend. Instead I picked on veggies and hummus and watched an obscene amount of terrible television. Trust me, it was as indulgent and glorious as it sounds.
Sunday morning I got ambitious and made a Paula-Deen inspired French toast casserole. I've always wondered how restaurants make perfect French toast: eggy all the way through, but never soggy. I have to believe this is the method.
On the menu:
Summer fruit French toast casserole
1 small loaf of Italian bread, cubed
6 eggs
1/2 cup milk
2 Tbsp maple syrup (REAL maple syrup! Step away from the Aunt Jemima)
1 tsp salt
1/2 cup fresh blueberries
1/2 cup ripe peach, sliced
2 Tbsp cinnamon sugar
2 Tbsp butter
Note: you can use any ripe summer fruit you have on hand, I just happened to have blueberries and peaches
Place cubed bread in a well-buttered baking dish. Whisk together eggs, milk, syrup, and salt together until well mixed. Pour egg mixture over the bread. Cover and refrigerate overnight, or for at least 6 hours.
The next morning: preheat oven to 350 degrees. Sprinkle fruit over the top of the soaked bread. Break cold butter into small pieces and add to the top of the casserole. Sprinkle cinnamon sugar on top of the fruit and butter. Bake for 40-45 minutes (until bread on top seems firm, not soggy).