In addition to my incredible birthday lunch, I was treated to an equally delicious birthday dinner. I got an e-mail a few weeks ago about a special deal at Choptank in Manhattan from Tasting Table (on a side note, if you live in New York and you don't get these e-mails, you are SERIOUSLY missing out). For $36 you get half a dozen crabs and a growler of beer. I said, a GROWLER of beer. That's a half gallon, people. One half gallon of beer.
Please don't judge me.
Anyway, I knew this was what I wanted for my birthday. When the waitress laid out the newspaper, handed us little wooden hammers, and set down a roll of paper towels, I knew I made the right choice.
Choptank 308 Bleecker Street between Grove Street and Barrow Street, New York, NY. Choptank is named after the Choptank River in the heart of the Chesapeake Bay. The food is mid-Atlantic inspired and seafood-centric, and just down-home enough to make me want to go back again and again.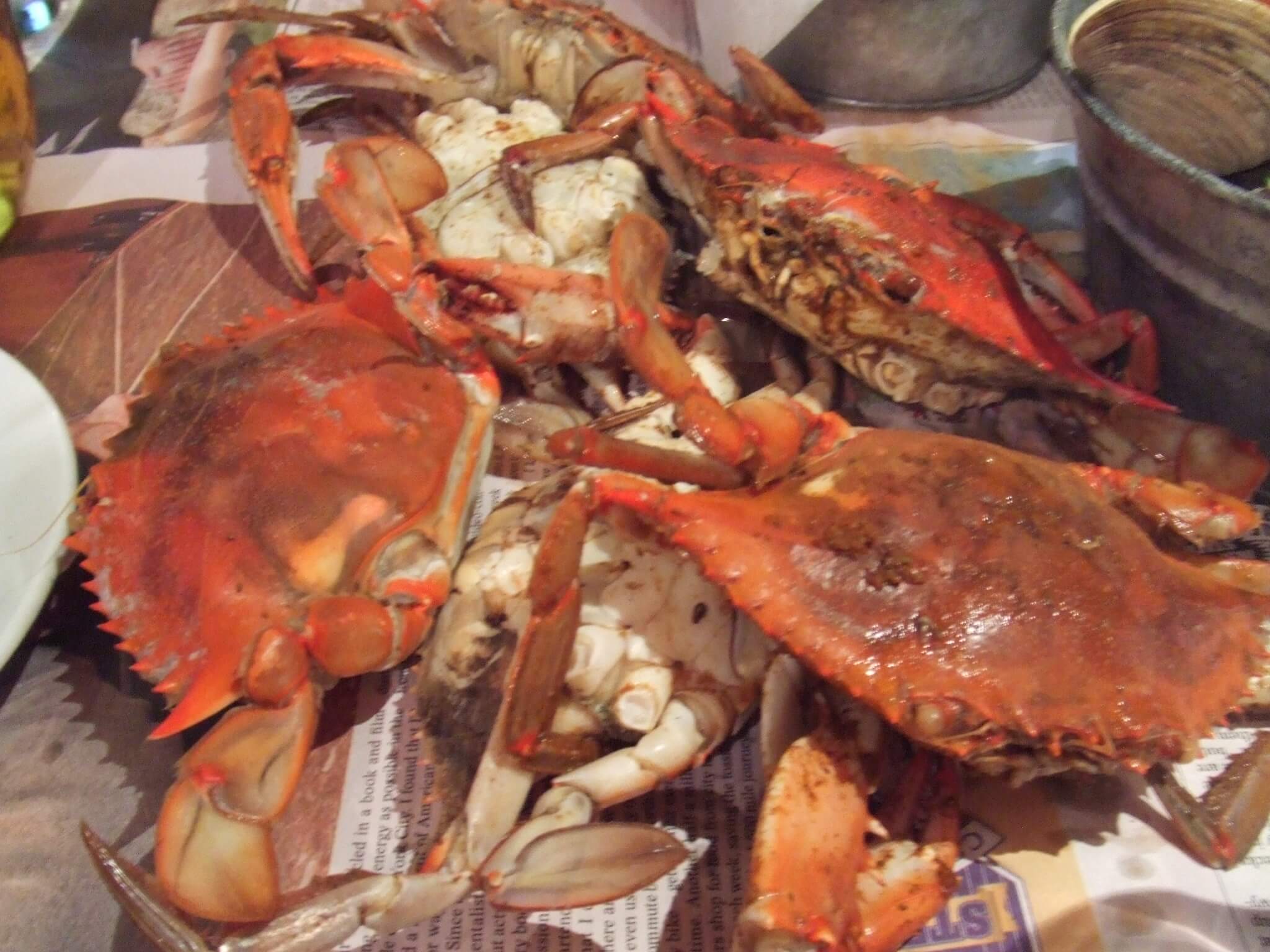 On the menu:
Homemade potato chips with Old Bay, served with crab dip (a free starter!)
Middleneck Clams with garlic Butter, herbs, and country toast
Tasting Table special: 6 crabs plus a growler of Lionshead Deluxe Pilsner, served with red potatoes and fresh corn
Thousand layer cake with fudge frosting
Hamburger cookies with frosting and vanilla ice cream
Verdict: The clams! The clams! Oh lord, the clams! The crabs were a lot of work (a LOT of work) and not really worth the effort, but oh man, the clams. I could've eaten three dozen. They were served in a steam pot full of melted butter with just a pinch of red pepper flakes and a hint of garlic. Becca and I both agreed we'd like to pour that sauce on everything from steak to cardboard. It was that good. Choptank gets its seafood from a New York fish market, but their baked goods are imported: the cake from a local bakery, and the cookies are delivered straight from Maryland where hamburger cookies are a local specialty.