Every once in awhile I need an escape from the city. I know, it's crazy. Who would need a break from the constant insanity of the city that never sleeps? Lunacy.
This weekend I took a short MetroNorth trip up the Hudson River to New Paltz, NY to celebrate a friend's birthday. If you ever make a trip to New Paltz, you'll find a little college town with more than a few 60s-era hippies perched on curbsides. It's charming. And it has some good eats.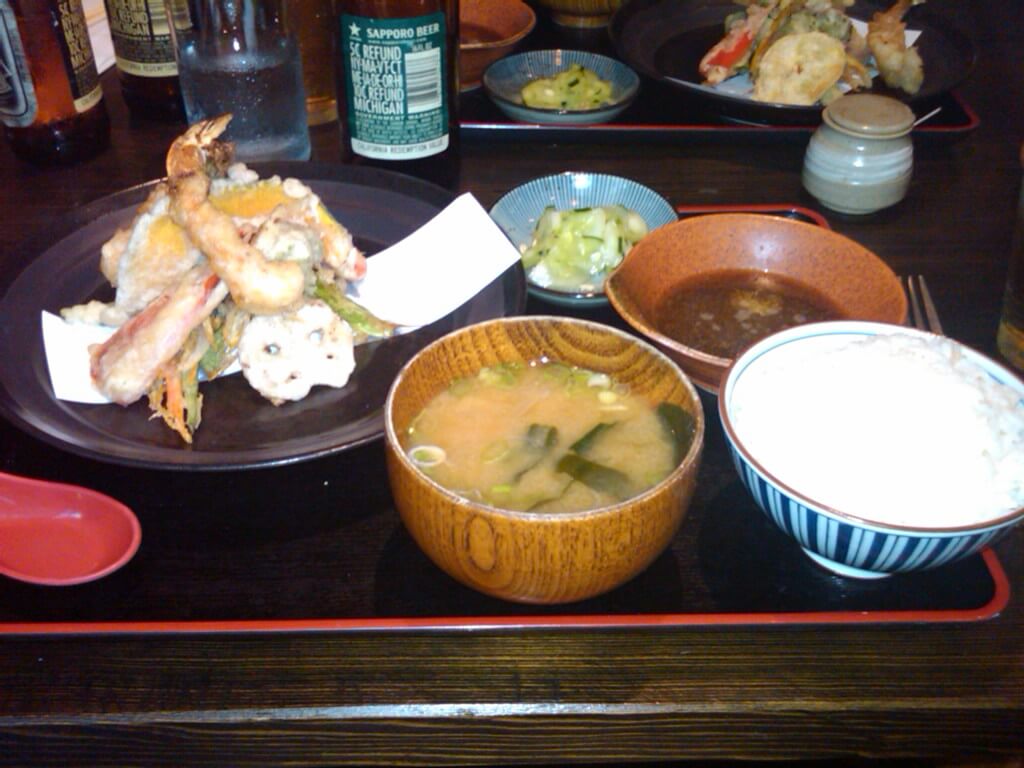 Gomen-Kudasai 215 Main Street, New Paltz, NY. A small, traditional-style Japanese restaurant off the crowded central area of Main Street in New Paltz. The lawn is pure kitsch, as the restaurant is attached to a bizarre antiques store, but that's the beauty of New Paltz. Strange oddities juxtaposed with college comforts. Beauty.
On the menu:
Shrimp and pork dumplings
Tempura vegetables and shrimp
Miso soup
Pickles (cucumbers with rice vinegar – not your classic Vlassic)
Sapporo beer
Verdict: Stunning. The tempura was crispy and not at all greasy, the vegetables were fresh and crisp, and the tray was full of food at a reasonable price*. I was so impressed by the meal that I asked whose cell phone had the best camera so I could snap a picture. I didn't plan on eating anything incredible over the weekend but this place was delicious. Also impressive was the homey feel we experienced when we walked in. The owner greeted us warmly at the door and our waiter was attentive and friendly without being too much. The table next to us had kids with them and the staff went out of their way to prepare something special to the families' specific requests. Gomen-Kudasai has a sushi menu as well that I'll delve into on my next visit. And oh yes… there will be a next visit.
*Please note that I suffer from what is known as "New York City Price Dimentia." Symptoms include forgetting what constitutes as affordable. The plate pictured was $15. To me, incredibly cheap. Maybe for you? Not so much. You've been warned.