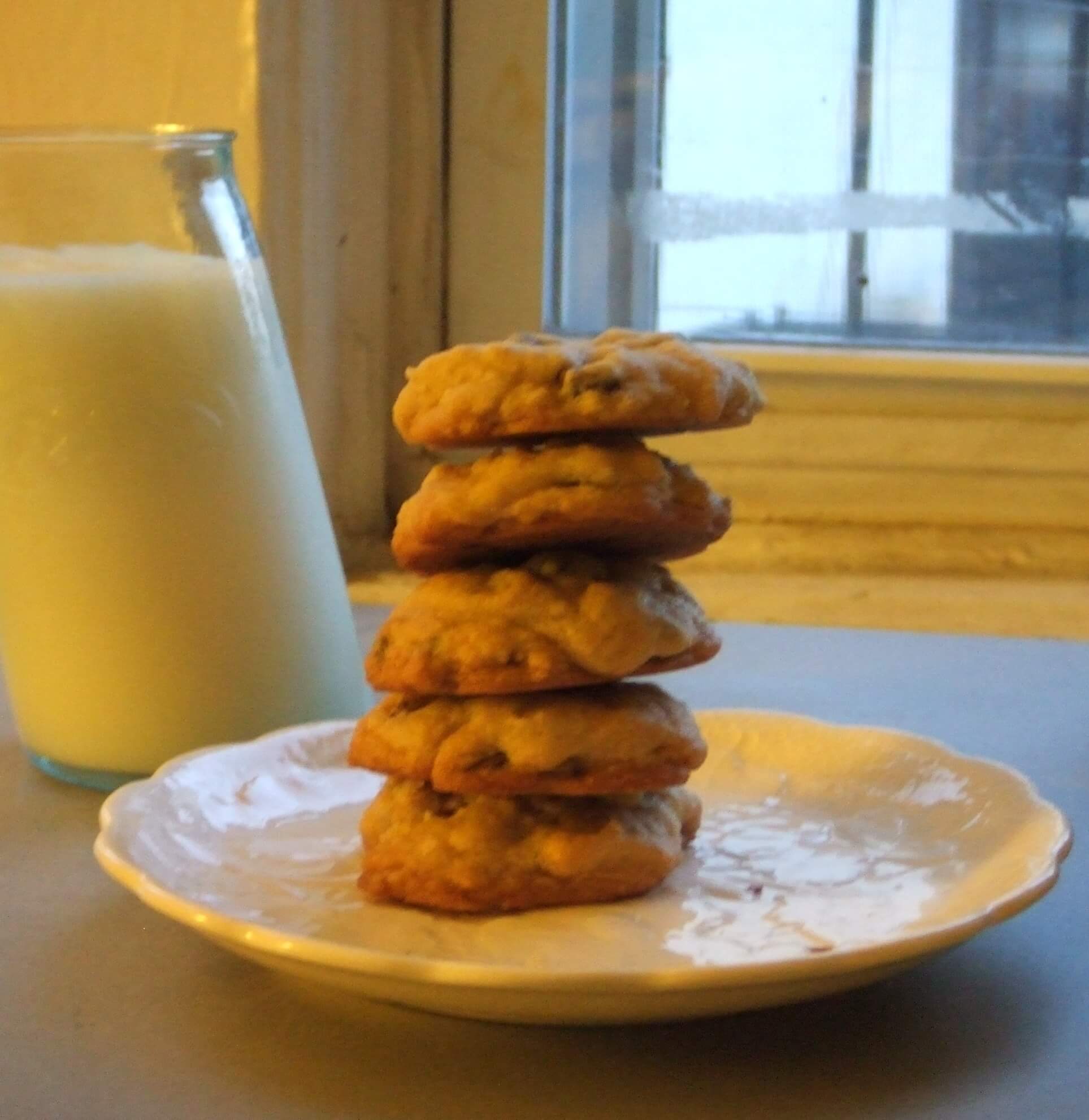 I don't have any solid research to back this claim up, but I'm pretty sure chocolate chip cookies are, across the board, America's favorite. Everyone has their own preference, but being a cake girl myself I like a big, soft cookie with a crispy edge and without nuts. I do enjoy the recipe on the Nestle chocolate chip bag, but they're just a little too flat and crispy for my taste.
Truth be told, I've tried at least a dozen chocolate chip cookie recipes, hoping to be able to post one to the blog. This is the first one I've fallen in love with enough to post. So enjoy! My blood, sweat, and tears went into this one. But not really. That would be gross.
On the menu:
Chocolate chip cookies
Makes 24 cookies
Recipe adapted from this recipe on Allrecipes.com
1 cup butter, room temperature
1 cup white sugar
1 cup light brown sugar, packed
2 eggs
2 tsp vanilla extract
3 cups all-purpose flour
1/2 tsp cream of tartar
1 tsp baking soda
2 Tbsp hot water
1/2 tsp salt
2 cups semisweet chocolate chips
Preheat oven to 350 degrees. Cream together butter with white sugar and brown sugar. Beat in eggs one at a time. Add vanilla extract. Dissolve baking soda in the hot water and add along with the salt and cream of tartar to the butter/sugar batter. Mix well. Add flour and chocolate chips, mix well by hand. Drop dough onto cookie sheets in 2 Tbsp size drops and bake for 12 minutes.