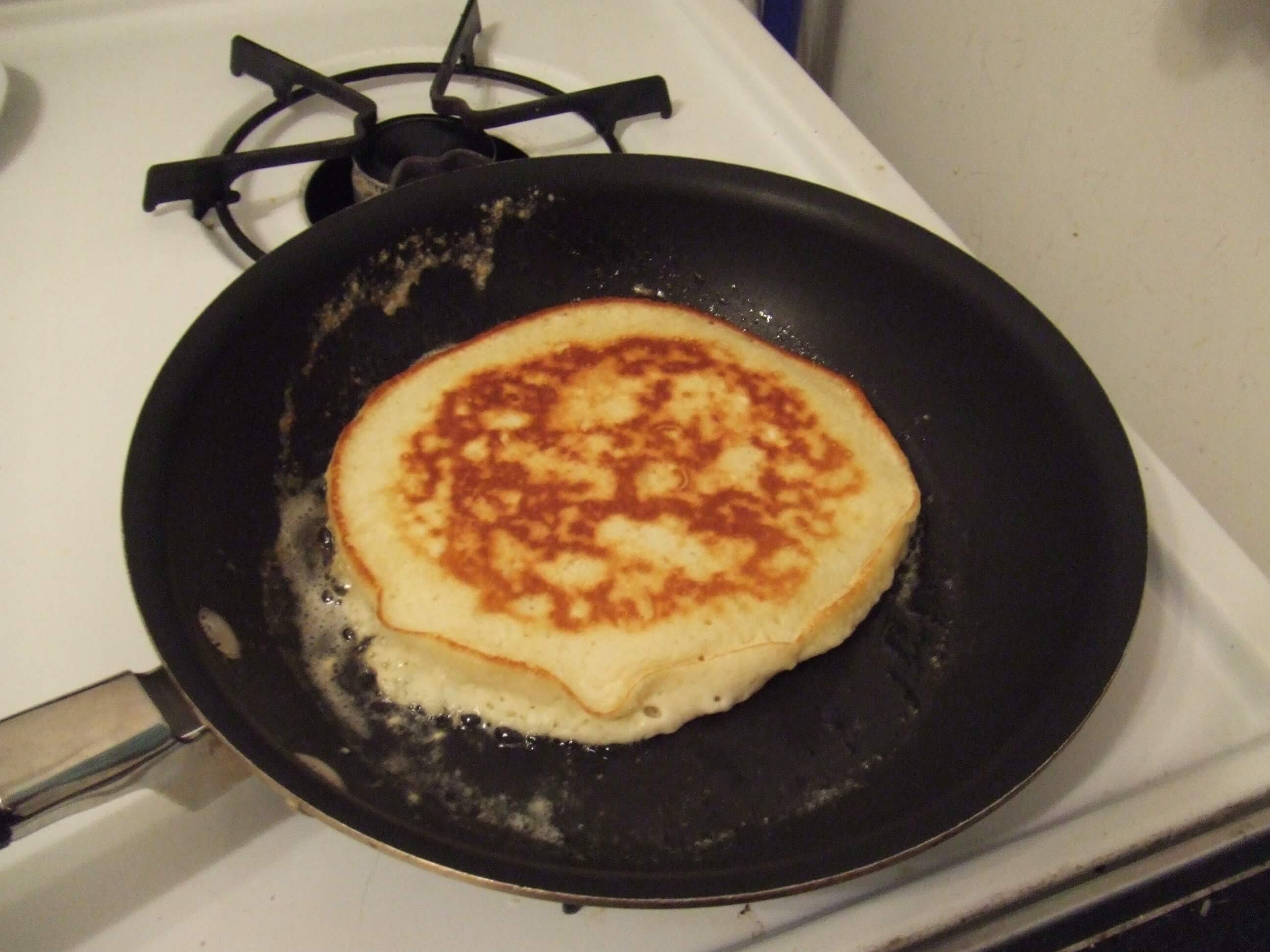 Pancakes are my favorite food. Ever. Potato pancakes, flapjacks, scallion pancakes, crepes, Dutch baby… you name it. I love it. But truth be told, I very rarely order plain old pancakes out at a restaurant because they're usual chewy and giant and gross. They do not compare to The Adirondack Cookbook's pancake recipe.
Trust me, kids. This is the only pancake recipe you will ever need.
On the menu: Adirondack banana pancakes with caramelized banana topping
Makes 5 skillet-sized pancakes
*Note: you don't have to add banana to the pancake batter itself. This is my go-to recipe for pancakes with or without the fruit.
Pancakes
1 1/3 cups flour
2 Tbsp sugar
3 tsp baking powder
3/4 tsp salt
1 1/4 cup milk
1 egg
3 Tbsp melted butter*
1 ripe banana, mashed
1 Tbsp butter
Mix dry ingredients. Blend together milk, butter, and egg. Add liquids to dry mixture. Add banana and mix well. Melt 1 Tbsp of butter in a non-stick skillet, coat the pan. Pour batter in skillet 1/2 cup at a time. When the pancake bubbles, flip and cook for approximately 2 minutes on the other side.
*Let the butter sit for a few minutes after you melt it, otherwise when you add it to the cold milk it will harden. When you do add the warm butter, temper it (i.e. add a tiny bit at a time to the cold milk, constantly stirring). Don't worry if the butter hardens – it'll melt inside the pancake anyway, forming delicious little butter pockets. Mmm butter pockets…
Caramelized Banana Topping
3 bananas, sliced
2 Tbsp sugar
1 tsp ground cinnamon
Saute bananas with sugar over low heat and stir for 10 minutes, stirring occasionally until a syrup has formed. Add cinnamon and saute for 2 minutes.
Note: the caramelized topping works with tons of different fruits. I've done this with pear, apple, banana. It would work with raspberries (just add a little orange juice to cut the sweetness a bit), blueberries, strawberries… bacon. You heard me. Caramelized bacon. Mmm bacon…