New York is one of the most expensive cities in the world. And my paycheck is sickeningly small. But every once in awhile, God smiles down upon me and offers up His greatest bounty (food, that is) for just a buck. There is dollar pizza on St. Mark's Place. Dollar drafts on Mondays at Third and Long. And while you may end up splurging on everything from bacon wrapped dates to crispy calamari while you're there, there are dollar oysters at Lure.
On the Menu:
Raw oysters
Raw clams
Lobster croutons
Crab cakes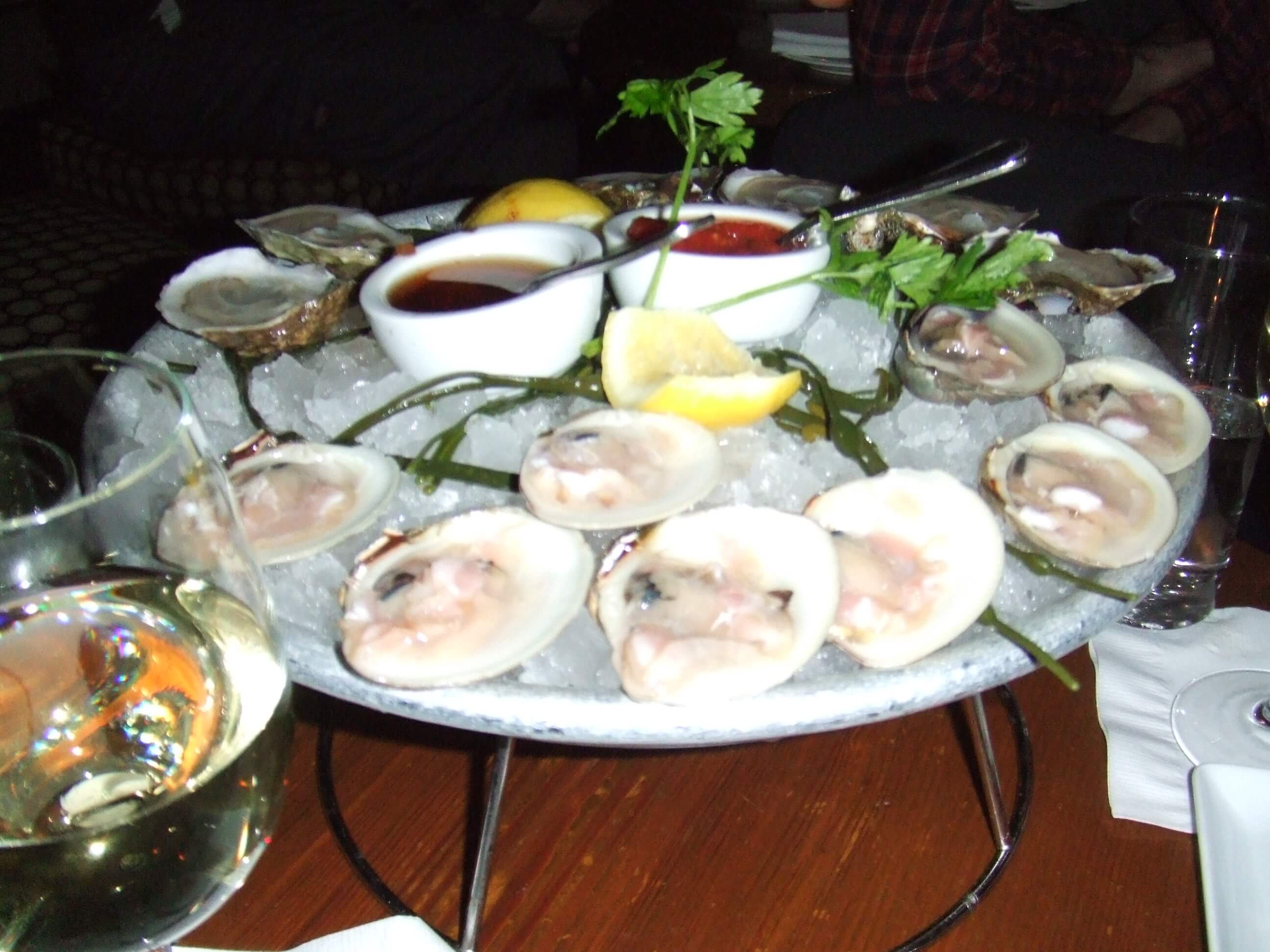 Look at those beauties. Hello, little friends.
Verdict: If you are hell bent on making it a cheap night, then pay attention: this place is great for the raw oysters and clams and the house wine (which will set you back $6 a glass). If you venture outside of this bar menu, you're looking at a hefty bill. Overall, I thoroughly enjoyed myself and the slurpy little creatures on the half shell. And for a buck a piece, you can't go wrong.
For a comprehensive look at dollar oysters in the city, check out My Salty Sweet.